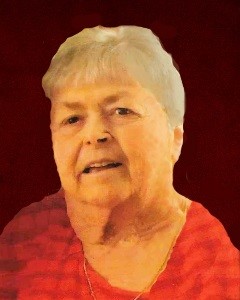 Service Information
Darleen C. Klabunde, wife of Ivan, age 78, of Eden Valley, Minnesota, formerly of Buffalo Lake and Hutchinson, Minnesota, passed away Friday, March 10, 2017 at Covenant Hospice in Panama City, Florida.
A Memorial Service will be held Monday, April 10, 2017, 11:00 A.M. at St. Paul's Lutheran Church in Eden Valley,  with interment in the Oakland Cemetery in Hutchinson. 
A Gathering of Family and Friends will be held one hour prior to the service at the church on Monday, April 10th. 
Visitation/Gathering
St. Paul's Lutheran Church (LCMS)
852 Stearns Avenue W
Eden Valley, MN
Service
St. Paul's Lutheran Church (LCMS)
852 Stearns Avenue W
Eden Valley, MN
Funeral Chapel
Dobratz-Hantge Funeral Chapel
899 Highway 15 South
Hutchinson, MN 55350
Phone:(320) 587-2128
Cemetery
Oakland Cemetery
805 Hwy 15 South
Hutchinson, MN
Obituary
Darleen Clara Klabunde was born September 17, 1938, at her parents' home in Buffalo Lake, Minnesota. She was the daughter of Edwin Paul William and Effie (Nelson) Roepke, Sr. She grew up in Buffalo Lake, and graduated from the Buffalo Lake High School.
On December 31, 1958, Darleen was united in marriage to Ivan Klabunde in Robbinsdale, Minnesota, by the Justice of the Peace. Darleen and Ivan resided in St. Louis Park, Minnesota for 10 years, Brooklyn Park, Minnesota for over 30 years, and then made their home in Eden Valley, Minnesota, and were blessed with three children, Kelly, Kerry, and Kory. Darleen's career as an Assistant Systems Analyst at Prudential Insurance spanned 32 years, and she retired on December 23, 1996.
Darleen was a member of St. Paul's Lutheran Church in Eden Valley. She enjoyed traveling, and spending time with family and friends. Darleen liked to cook and entertain, liked football, especially the Minnesota Vikings, and loved collecting recipes.
On Friday evening, March 10, 2017, Darleen passed away at the Covenant Hospice in Panama City, Florida, at the age of 78 years. Blessed be her memory.
Darleen is survived by her:
Husband, Ivan Klabunde, of Eden Valley, MN;
Daughter, Kelly Kohner and her husband, Douglas, of Brooklyn Park, MN;
Son, Kory Klabunde and his wife, Kathleen, of Champlin, MN;
Son-in-law, Ross Rugroden, of Andover, MN;
Grandchildren: Tiffany Klabunde Feges (Joe), Brittany Klabunde and her significant other, Caleb Schiltz, Sarah Dietrich, Samuel Rugroden, and Seth Rugroden;
Great-Grandchildren: Logan Varno and Liam Schiltz;
Siblings: Eileen O'Toole of West St. Paul, MN,
  Virginia Maher of Centerville, MN,
  Shirley Patten (Dale) of Gaylord, MN,
  Caroline Adams (Bruce) of Ham Lake, MN,
  Verna Johnson (Jim) of Hector, MN,
  Edwin Roepke Jr. (Dianne) of Zimmerman, MN,
  Donald Roepke (Kay) of Shore View, MN,
  Steven Roepke (Joan) of Isanti, MN,
  Cynthia Pine (Gene) of St. Cloud, MN,
  Gene Roepke (Patty) of Aitkin, MN, and
  Craig Roepke (Lois) of Buffalo Lake, MN;
Brother-in-law, Milan Dummer of Cosmos, MN;
Many nieces, nephews, other relatives, and friends.
Darleen was preceded in death by her Parents, Edwin and Effie Roepke, Daughter Kerry Rugroden, Son-in-law Jay Dietrich, Sisters, Muriel Dummer, and Marjorie Brandt and her husband Robert, Brother Duayne Roepke and his wife, Glenda; and Nephews, Gene Roepke Jr. and Rob Brandt.