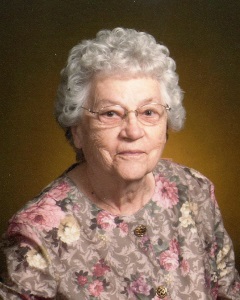 Service Information
Darlene Maurer, age 89, of Fairfax, Minnesota, passed away on Saturday, March 18, 2023, at Methodist Hospital in St. Louis Park, Minnesota
Mass of Christian Burial will be Friday, March 24, 2023, 11:00 A.M. at St. Andrew's Catholic Church in Fairfax with interment in the church cemetery.
Visitation will be one hour prior to the service on Friday.
In lieu of flowers, please make contributions in memory of Darlene Maurer to the Dementia Society of America by mail to P.O. Box 600, Doylestown, PA 18901; or online www.dementiasociety.org/donate
Visitation/Gathering
St. Andrew's Catholic Church
15 SE 1st Street
Fairfax, MN
Service
St. Andrew's Catholic Church
15 SE 1st Street
Fairfax, MN
Funeral Chapel
Hauser-Hantge Funeral Chapel
601 South Park Street
Fairfax, MN 55332
Phone:(507) 426-7274
Cemetery
St. Andrews Catholic Cemetery (Cairo Twp)
Cairo Township, rural Fairfax, Renville County, MN
Fairfax, MN
Obituary
Darlene Marie (Matties) Maurer was born on August 8, 1933, in Cairo Township, Renville County, Minnesota. She was the daughter of Harry and Gertrude (Bianchi) Matties. Darlene was baptized as an infant and was later confirmed in her faith as a youth. She was a 1951 graduate of Fairfax High School.
On May 12, 1954, Darlene was united in marriage to Jerome Maurer at St. George Catholic Church in St. George, Minnesota. After their marriage, the couple farmed in Camp Township, Renville County. They were blessed with six children. They retired from farming and moved into Fairfax in 1981. Darlene and Jerome shared 55 years of marriage when Jerome passed away on February 5, 2010.
Darlene was a member of St. Andrew's Catholic Church in Fairfax.
Darlene enjoyed embroidery, puzzles, baking, gardening, Old-time music, and spending time with family and friends. Darlene was very proud of her children and thanked God for choosing her to be a mother, wife, grandma and great-grandmother.
When she needed assistance, Darlene became a resident of The Fairfax Community Home in Fairfax, Minnesota, in 2019, and later in September of 2022, she moved to Olivia Restorative Therapy and Nursing in Olivia, Minnesota, and passed away on Saturday, March 18, 2023 at Methodist Hospital in St. Louis Park at the age of 89 years.  Blessed be her memory.
Darlene is survived by her:
Children,          Brenda Clobes and her husband, Kenny of Brainerd, MN,
                        Larry Maurer and his wife, Gayle of Stewart, MN,
                        Tom Maurer of Fairfax, MN,
                        Glenn Maurer and his wife, Beth of Fairfax, MN, and
                        Lori Steinhaus and her husband, Kevin of Hutchinson, MN;
Son-in-law, David Borth of Fairfax, MN;
17 Grandchildren;
23 Great-grandchildren;
Sister-in-law, Marie Trautman and her husband, Jim of North Mankato, MN;
Nieces, nephews, other relatives and friends.
Darlene was preceded in death by her Parents, Harry and Gertrude Matties; Husband, Jerome Maurer; Daughter, Doreen Borth.