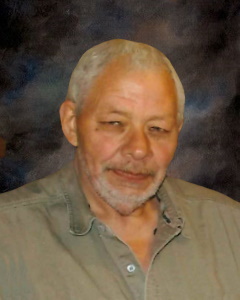 Service Information
David D. Stark, age 70, of Buffalo Lake, Minnesota, passed away on Thursday, October 27, 2022, at Methodist Hospital in St. Louis Park, Minnesota.
Celebration of Life Gathering will be held Sunday, November 6, 2022, from 4:00 to 7:00 P.M. at the Buffalo Lake Community Center, in Buffalo Lake.
Graveside Service will be held Monday, November 7, 2022, at 3:00 P.M. in the St. John's Lutheran Cemetery in Bismarck Township, Minnesota.
Funeral Chapel
Hughes-Hantge Funeral Chapel
311 Main Street S.
Hector, MN 55342
Phone:(320) 848-6297
Cemetery
St. John's Lutheran Cemetery (Bismarck Twp)
bismarck Township, rural Winthrop, MN
Winthrop, MN
Obituary
David D. Stark was born on January 19, 1952, in Gaylord, Minnesota. He was the son of Delas and Shirley (Becke) Stark. David was baptized as an infant on February 10, 1952 by the Rev. Schira, and was later confirmed in his faith as a youth on  May 29, 1966, by the Rev. Dohmeier, at St. John's Lutheran Church. He received his education in Buffalo Lake and participated in football and wrestling. David was a graduate of Buffalo Lake High School Class of 1970.
On January 16, 1982, David was united in marriage to Donna Swanson at David's mom and dad's home in Buffalo Lake. This marriage was blessed with three sons, Joshua, Jeremy, and Derek. David was a life-long resident of Buffalo Lake.
David was employed at Iowa Pork, D&D Stark, and Stark & Sons Construction. He retired in 2019.
David enjoyed hunting and fishing in his younger days. He also enjoyed visiting the Otto Farm, classic cars and heavy equipment, watching WWE Wrestling, Barrett Jackson Auto Auctions, and NFL football. He especially enjoyed spending time with his sons, and dog "Cloud", and other family and friends.
David passed away on Thursday, October 27, 2022, at Methodist Hospital in St. Louis Park in Minneapolis, Minnesota, at the age of 70 years.
Blessed be his memory.
David is survived by his:
Children, Joshua Stark,
Jeremy Stark,
Derek Stark;
Grandchildren, Robert Stark;
Ethan Stark;
Grayson Stark;
Siblings, Al Stark,
Harlen Stark and his wife, Belinda,
Gloriann Stark,
LaVonne Stark;
Sister-in-law, Carol Stark;
Numerous Nephews and Nieces;
Many other relatives and friends.
David is preceded in death by his Parents, Delas and Shirley Stark; Brother, Brian Stark.