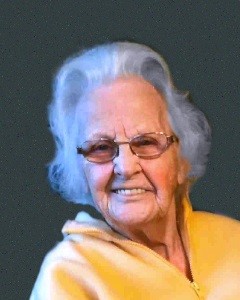 Service Information
Deborah Hlavka, age 95 of Wayzata passed away Sunday, November 20, 2016, at Hillcrest of Wayzata Golden Living Center.
Funeral Services will be held Saturday, December 10, 2016, 10:30 A.M. at the Dobratz-Hantge Chapel in Hutchinson, with interment in the Presbyterian Cemetery in Silver Lake. 
Visitation will be held one hour prior to the service at the funeral chapel. 
Visitation/Gathering
Dobratz-Hantge Chapel
899 Highway 15 South
Hutchinson, MN
Website:hantge.com
Service
Dobratz-Hantge Chapel
899 Highway 15 South
Hutchinson, MN
Website:hantge.com
Funeral Chapel
Dobratz-Hantge Funeral Chapel
899 Highway 15 South
Hutchinson, MN 55350
Phone:(320) 587-2128
Cemetery
Presbyterian Cemetery
Silver Lake, MN
McLeod
Obituary
Deborah Hlavka was born on October 16, 1911, in Cashmere, Washington.  She was the daughter of Olaf and Alma(Oldson) Lee. She had three older brothers - Harry, Laverne, and Aarie. Sometime in her young teens, the family relocated to Seattle, Washington.
Debbie would shop for groceries for her family at the Pike Street Market in downtown Seattle and met Dominic Galianese. Debbie had appendix surgery a short while later, and chose to recover at the home of Don's parents, instead of with her own family. A relationship began, and at the age of 16, Debbie married Don in Seattle on February 11, 1938.  Five children were born during this marriage - Donny, Toni, Sandra, Diane, and Frank.  Debbie left the marriage after 10 years, and moved to Minnesota in 1948. The divorce became final on August 3, 1950.
In Minnesota, Debbie attended school to become a weaver, and mended holes in fabrics.     She soon met a sailor named Mark and they were engaged before long.  Debbie lived in a boarding house, where women lived on the second floor and men on the first floor. One day, walking down the street to mail a letter to Mark, a young man stopped his car and asked if she needed a ride. She accepted. This young man lived on the first floor of her boarding house. His name was Ed Hlavka. Debbie's short engagement to Mark ended; she had fallen in love with Ed. Ed and Debbie's relationship grew and on February 27, 1951, they were married in Silver Lake. Minnesota.  Ed and Debbie resided in Hopkins and Minnetonka, Minnesota. They shared 64 years of marriage, until Ed passed away on August 26, 2015.
Debbie held employment  at Qualitone in St. Louis Park, Minnesota, where she made hearing aids.  In 1969, Debbie and Ed opened Piccadilly Circle in Yorktown Mall in Edina, Minnesota.  The store sold Hummel figurines and other high-end items. In 1973, they downsized the business and moved the store to the opposite end of the mall.  Between 1980 - 1984, they decided to sell Piccadilly Circle to Don and Marlus Byerly. For 5 years thereafter, Debbie continued to manage the store.  Debbie then worked for the next several years at Umaga Gift Mart for Joanne and Bill Maravelas, where she wrote wholesale purchase orders.
Debbie and Ed enjoyed traveling together. In their younger years, they would hire a plane and fly to Canada for fishing trips. Their travels included Tennessee, Las Vegas, Colorado, Alaska, Hawaii, Knott's Berry Farm and Palm Springs in California, and Walt Disney World in Florida. While in Florida, they purchased a lot with the intentions of someday building a retirement home for themselves. To this day, they still own the lot, but never built on the land.
At home in Minnesota, Debbie and Ed enjoyed going to Mystic Lake Casino, where they played the slot machines and frequently won.  Debbie had a love for ice skating, but after an injury, she was never able to skate again. Crocheting afghans for relatives and friends was a beloved pastime of Debbie's. She was often found "working on one." She was an excellent seamstress, and even made the curtains and drapes in their Hopkins home.
When Debbie and Ed needed assistance with their daily care, they both became residents of Hillcrest of Wayzata Golden Living Center in 2015.   Debbie continued to live there after Ed passed away. She passed away there on Sunday, November 20, 2016, at the age of 95 years.
Debbie is survived by her:
Daughter, Toni White of Minneapolis, MN,   
Son, Dominic Galianese of Spokane, WA;           
12 Grandchildren;
19 Great Grandchildren;
2 Great-Great Grandchildren;
Many other relatives and friends.
Debbie is preceded in death by her: Parents, Alma and Olaf Lee; Daughters, Sandra Wheeler, Diane Wren; Son, Frank "Happy" Galianese;  Brothers, Harry Peterson, Laverne Roy Lee, Aarie Lee.