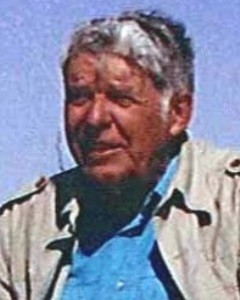 Service Information
Delano Jack Lietzau, age 79, of Cosmos, Minnesota, passed away Saturday, February 22, 2014, at his home in Cosmos.
Funeral Service will be held Wednesday, February 26, 2014, at 10:30 A.M., at Peace Lutheran Church in Cosmos with interment in the church cemetery.
Visitation will be held Tuesday, February 25, 2014, from 5:00 - 8:00 P.M. at the Hughes-Hantge Funeral Chapel in Hector.
Visitation/Gathering
Hughes-Hantge Chapel
311 Main Street South
Hector, MN
Website:hughes@hantge.com
Service
Peace Lutheran Church
140 Saturn Street N
Cosmos, MN
Funeral Chapel
Hughes-Hantge Funeral Chapel
311 Main Street S.
Hector, MN 55342
Phone:(320) 848-6297
Cemetery
Peace Lutheran Cemetery (Cosmos)
Meeker County, Cosmos
Cosmos, MN
Obituary
Delano Jack Lietzau was born on May 19, 1934, in Cosmos, Minnesota. He was the son of Jack and Clara (Hintz) Lietzau. Delano was baptized as an infant on September 13, 1934, and was later confirmed in his faith as a youth on May 16, 1948, both at Peace Lutheran Church in Cosmos. He received his education in Litchfield, Minnesota, and was a graduate of the Litchfield High School Class of 1952. 
On September 12, 1954, Delano was united in marriage to Yvonne Meyer at Peace Lutheran Church in Cosmos. This marriage was blessed with five children, Donald, Nancy, Thomas, LeeAnn and Mary Jo.  Delano and Yvonne resided in Cosmos. They shared 46 years of marriage until Yvonne passed away on November 16, 2000.
Delano owned and operated Lietzau Lumber & Construction. Delano was a member of Peace Lutheran Church in Cosmos, where he was a church councilman. He was also a member of Cosmos Rod and Gun Club, the Cosmos Fire Department, Cosmos Community Club and the SCI.
Delano enjoyed canoeing, dogs, and traveling. He was an avid hunter and fisherman. Delano loved doing family activities. In his later years, he enjoyed leisurely car rides. He especially enjoyed spending time with his family, grandchildren, great- grandchildren, friends and newly acquired Leskey family.
Delano passed away Saturday, February 22, 2014, at his home in Cosmos, Minnesota, at the age of 79 years.
Blessed be his memory.
Delano is survived by his:
Fiancée, Delores Leskey of New Ulm, MN;
Children, Donald Lietzau and his wife, Cindy of Chugiak, AK,
                Nancy Mages and her husband, Bruce of Olivia, MN,
               Thomas Lietzau of Minneapolis, MN,
               LeeAnn Reinke of Riverside, CA,
               Mary Jo Hennen and her husband Greg of Whitefish, MT;
Grandchildren; Travis Lietzau and his wife, Jamie, Sara Parker and her husband, Cody, Jesse Mages and his wife, Nicole, Amanda Zupke and her husband, David, Joshua Mages and his wife, Katie, Ciarra Reinke, Brittany Reinke, McKayla Reinke, Ryan Hennen, Mitchell Hennen;
Great-Grandchildren, Madison Zupke, Laura Zupke, Jack Zupke, Allison Mages, Kara Mages, Heidi Lietzau, Aelana Lietzau, Natalie Lietzau, Caitlin Parker, Payton Parker;
Many other relatives and friends.
Delano is preceded in death by his Parents, Jack and Clara Lietzau; Wife, Yvonne Lietzau; Great-Grandson, Parker Zupke; Brother, Levi Lietzau; Sister, Lois Eastman.