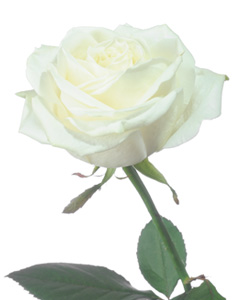 Service Information
Delores Messerli, age 94, of Winthrop passed away Wednesday, March 25, 2015, at the Good Samaritan Society in Winthrop.
Funeral Service will be Saturday, March 28th, 10:00 A.M. at the Apostolic Christian Church in Winthrop with interment in the Winthrop Cemetery.
Visitation will be Friday, March 27th, from 5:00 P.M.-8:00 P.M. at the Dalin-Hantge Funeral Chapel in Winthrop. Visitation will continue one hour prior to the service at the church on Saturday.
Visitation/Gathering
Dalin-Hantge Chapel
209 W 2nd Street
Winthrop, MN
Website:hantge.com
Service
Apostolic Christian Church
1006 N Carver Street
Winthrop, MN
Funeral Chapel
Dalin-Hantge Funeral Chapel
209 West Second Street
Winthrop, MN 55396
Phone:(507) 647-5326
Cemetery
The Winthrop Cemetery
Winthrop, Sibley County
Winthrop, MN
Obituary
Delores was born on December 7, 1920, in rural Winthrop to Joseph and Marguerite (Clemans) Messner. She was baptized in August 1939 at the Apostolic Christian Church, where she was an active member, served on the kitchen committee and taught Sunday School.
She was united in marriage to Cornelius Messerli on December 14, 1941, at the Apostolic Christian Church in Winthrop. This union was blessed with 56 years of marriage and six children.
After marriage, the couple farmed near Winthrop until 1978, when they moved to Winthrop. Delores lived in Good Samaritan facilities in Lafayette and Winthrop since 2006.
She wintered in Zapata, Texas, for 25 years, was an active 4-H leader, and enjoyed spending time with her family, baking and gardening.
Delores is survived by her:
Daughters, Donna (Charles) Meyer of Houston, Texas, and 
Kathy Messerli of Plymouth, MN; 
Sons, Allen (Mary) Messerli of Stillwater, MN, 
Dale (Paulette) Messerli of Lafayette, MN, 
Arlen Messerli of Winthrop, MN, and 
Calvin (Debbie) Messerli of Cave Junction, Oregon; 
12 grandchildren; 
eight great grandchildren; 
sister, Elaine Rettig of Winthrop, MN; 
brother, Marlyn (Lois) Messner of Winthrop, MN; 
sisters-in-law, Georgia Messner, Melva Messner and Avie Messerli; 
brothers-in-law, Daniel (Miriam) Messerli, Roy Howk, and Willmer (Sylvia) Lehrke; 
and many nieces and nephews.
Delores was preceded in death by her husband, Cornelius, brothers, Amos, Leo and Roland, and sisters, Avice Lehrke and Rose Alice Howk.