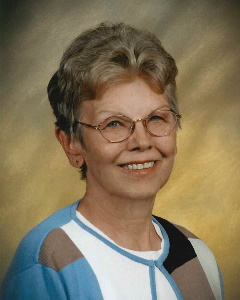 Service Information
Delzelle "Del" Busse, age 87, of Litchfield, Minnesota, passed away on Friday, July 22, 2022, at Meeker Manor in Litchfield.
Memorial Service will be held on Wednesday, July 27, 2022, at 11:00 A.M. at First Evangelical Lutheran Church in Litchfield with interment in Ripley Cemetery in Litchfield.
Gathering of Family and Friends will be held one hour prior to the service at the church.
Memorials preferred to the Shriners Hospital for Children or Masonic Cancer Research Center.
Visitation/Gathering
First Evangelical Lutheran Church
703 South Sibley Ave.
Litchfield, MN
Service
First Evangelical Lutheran Church
703 South Sibley Ave.
Litchfield, MN
Funeral Chapel
Hantge Funeral Chapel
100 First Street
Darwin, MN 55324
Phone:(320) 693-8710
Cemetery
Litchfield (Ripley) Cemetery
Hwy. 22
Litchfield, MN
Obituary
Delzelle Geraldine (Harder) Busse, the daughter of Vernon and Lillian (Larson) Harder, was born on June 24, 1935, on the Lake Manuella farm, in Darwin Township. She was baptized and confirmed in the Christian faith. She graduated from Litchfield High School in 1953. In the fall of 1953, she was united in marriage to Stuart Busse at First Lutheran Church in Litchfield. This marriage was blessed with two children, Brian and Jodine. In 1976, Stuart and Delzelle bought the Shady Rest Resort, north of Pine River on Hand Lake. She resorted while Stuart was postmaster. They returned to Litchfield in 1991 to be closer to family. Stuart and Delzelle shared nearly 68 years of marriage.
Delzelle enjoyed knitting, watching cowboy movies, and fishing. She was a member of the Eastern Star. Her favorite pastime was spoiling her grandchildren and great grandchildren. She loved attending their events, playing games, providing treats, joining the grandkids and great grandkids in whatever they wanted to do, scratching backs, and riling up the great grandkids. Spending time with her family and friends was very important to her.
Delzelle passed away peacefully on Friday, July 22, 2022, at the age of 87.
She is survived by her Husband, Stuart Busse of Litchfield; Children Jodine Busse of Litchfield and Brian (Judy Richey) Busse of El Paso, Texas; Son-in-law, David Urdahl of Litchfield; Grandchildren, Alyssa Urdahl, Joel (Stephanie) Urdahl, Melayna (Joseph) Buschette, Matthew (Annee Dunn) Scheerer, and Kristen Scheerer; Great grandchildren, Bryton Weir, Max Buschette, Kyra Urdahl, Madeline Buschette, Brylee Urdahl, Macy Buschette, Devyn Urdahl, and Aniyah Urdahl. Her grandchildren and great grandchildren completed her circle of life.