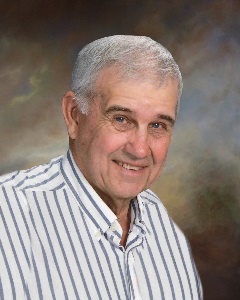 Service Information
Dennis Weitzenkamp, age 79, husband of Karen,  of Winthrop passed away Tuesday, September 20, 2022, at his farm in rural Winthrop.
Funeral Service will be Monday, September 26, 2022, 11:00 A.M. at the Evangelical Covenant Church in Winthrop with interment in the Winthrop Cemetery.
Visitation will be Sunday, September 25, 2022, from 4:00 P.M.-7:00 P.M. at the Dalin-Hantge Funeral Chapel in Winthrop and will continue one hour prior to the service at the church on Monday.
Military Honors by the Winthrop Honor Guard.
Visitation/Gathering
Dalin-Hantge Chapel
209 W 2nd Street
Winthrop, MN
Website:hantge.com
Service
Evangelical Covenant Church
107 W 3rd Street
Winthrop, MN
Funeral Chapel
Dalin-Hantge Funeral Chapel
209 West Second Street
Winthrop, MN 55396
Phone:(507) 647-5326
Cemetery
The Winthrop Cemetery
Winthrop, Sibley County
Winthrop, MN
Obituary
Dennis Duane Weitzenkamp was born on February 18, 1943, in New Ulm, Minnesota. He was the son of Arthur and Dorothy  (Peterson) Weitzenkamp. Dennis was baptized as an infant and was later confirmed in his faith as a youth. He received his education in Winthrop and was a graduate of the Winthrop High School Class of 1961. Dennis furthered his education for two years at Mankato State University in Mankato.
Dennis joined the United States National Guard on November 19, 1964. He was called to active duty with the United States Army on May 13, 1968, during the Vietnam War. He was Honorably Discharged on June 22, 1969, but stayed involved with the National Guard until September 20, 1970, reaching the rank of SP5.
On August 9, 1985, Dennis was united in marriage to Karen C. (Kienlen) Malecek at Sacred Heart Catholic Church in Franklin. After their marriage, the couple farmed in Transit Township, Sibley County, Minnesota. In 1998, they moved into Winthrop and Dennis continued to farm. Dennis and Karen shared 37 years of marriage.
Dennis was a member of the Evangelical Covenant Church in Winthrop, the American Legion Post #314 and VFW Post #4078 in Winthrop.
Dennis enjoyed farming, watching sports, playing cards, bowling, traveling with family, driving truck and wintering in Florida. He cherished the time he spent with his children, especially his grandchildren and great-grandchildren.
Dennis passed away suddenly at his farm in rural Winthrop on Tuesday, September 20, 2022, at the age of 79 years. Blessed be his memory.
Dennis is survived by his:
Wife,               Karen Weitzenkamp;
Step-children,   Randy (Karen) Malecek,
                        Kim (Tim) Larsen,
                        Greg (Kim) Malecek,
                        Dana Wilson and special friend, Doug,
                        Jason (Dawn) Malecek;
13 grandchildren;
10 great-grandchildren;
Sisters, Darlene (David) Mueller, Joyce Weitzenkamp;
Brother, David (Marilyn) Weitzenkamp;
Sisters-in-law, Jane Moldaschel, Val (Jim) Toddy, Lucy (Tom) Robertson, Sara Kolb, Mary (Mark) Nosbush;
Brothers-in-law, Jerry (Lorraine) Kienlen, Fred Kienlen and special friend, Bev, Kenneth Kienlen and special friend, Sue;
Nieces, nephews, other relatives and friends.
Dennis was preceded in death by his Parents, Arthur and Dorothy Weitzenkamp; Father-in-law and Mother-in-law, Arnold and Valine Kienlen; Sisters-in-law, Ruth Zilka, Diane Kienlen, Bonnie Kienlen; Brothers-in-law, Charles Kienlen, Wilbert Kienlen, James Moldaschel, Hank Kolb, Sylvester Zilka.