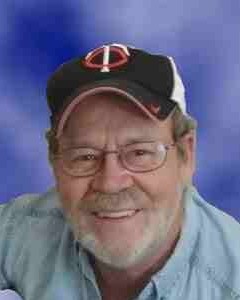 Service Information
Dennis "Denny" Forsberg, age 70, of Hutchinson, passed away Friday, May 20, 2016, at his home.
Memorial Services will be Tuesday, May 24th, 11:00 A.M., at Faith Lutheran Church in Hutchinson. Interment will be in Stockholm Lutheran Cemetery, rural Cokato. Military Honors by the Hutchinson Memorial Rifle Squad.
Gathering of Family and Friends will be Monday, May 23rd from 5:00-8:00 P.M. and Tuesday, May 24th from 8:00 A.M.-9:00 A.M. at the Dobratz-Hantge Funeral Chapel in Hutchinson and will continue one hour prior to the service at the church.
Visitation/Gathering
Dobratz-Hantge Chapel
899 Highway 15 South
Hutchinson, MN
Website:hantge.com
Service
Faith Lutheran Church
335 Main Street S
Hutchinson, MN
Funeral Chapel
Dobratz-Hantge Funeral Chapel
899 Highway 15 South
Hutchinson, MN 55350
Phone:(320) 587-2128
Obituary
Dennis Ernest Forsberg was born on May 1, 1946, in Litchfield, Minnesota. He was the son of Ernie and Pearl (Peterson) Forsberg. He was the youngest of four children, Phyllis, Maynard, Nancy and Dennis. He was baptized as an infant and later confirmed in the Lutheran faith at Stockholm Lutheran Church of Stockholm Township.  Denny went to school in Dassel and graduated from Dassel High School Class of 1964. Because of his passion for sports, he excelled in football, baseball and track.
After high school, Denny enlisted in the United States Air Force on February 3, 1965, in Minneapolis, Minnesota.  He received the National Defense Service Medal (NDSM), Air Force Good Conduct Medal (AFGCM), and the Air Force Manuel (AFM 900-3). Denny was Honorably Discharged on October 18, 1968, and received the rank of Sargent.
After completing his military duty, Denny married Kathy Nichols on September 26, 1970. To this union one daughter, Alison, was born. On May 7, 1977, Denny married Mary Benton and to this union two sons, Kristopher and Ryan, were born. Denny was employed at 3M until his retirement, and then worked part time at Hutchinson Technologies Incorporated.
Denny loved nature, flowers and enjoyed fishing. He loved sports, especially the Minnesota Vikings. Denny was a very friendly person and liked people.  He enjoyed buying unique gadgets. Denny loved and enjoyed spending time with his grandchildren, Juliana, Lily, Eva and Lexie.
He lost his courageous and short battle to Esophageal Cancer and passed away at his home on May 20, 2016. He reached the age of 70 years and 19 days.
Blessed be his memory.
Denny is survived by his:
Loving Wife, Mary Forsberg of Hutchinson, MN;
Children, Ali Nohner and her husband, Eric of Woodbury, MN
                  Kris Forsberg of Hutchinson, MN
                  Ryan Forsberg of Hutchinson, MN;
4 Granddaughters, Juliana, Lily, and Eva Nohner and Lexi Forsberg;
Sister, Nancy Severson and her husband, Rollie of Cokato, MN;
Brother, Maynard Forsberg of Champlin, MN;
Many Nieces, Nephews, and numerous friends.
Denny was preceded in death by his Parents, Ernie and Pearl Forsberg; Sister, Phyllis Terning; Brother-In-Law, Marlin Terning.