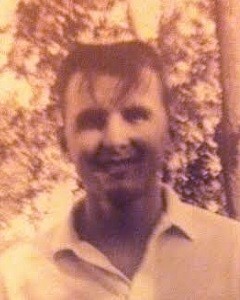 Service Information
Dennis Wagener, age 74, of Waconia, Minnesota, passed away Wednesday, May 11, 2016, at Ridgeview Medical Center in Waconia, Minnesota.
Private Family Celebration of Life will be held.
Funeral Chapel
Paul-McBride Funeral Chapel
218 Hill Street W
Norwood - Young America, MN 55368
Phone:(952) 467-3281
Obituary
Dennis Frank Wagener was born on November 7, 1941, in Watertown, Minnesota.  He was the son of Walter and Francis (Koehnen) Wagener.  He received his education in Waconia, Minnesota, graduating from Waconia High School.
Dennis made his home in the Carver County area for most of his life.  He had a strong work ethic and loved his job at Graham Webb in Shakopee where he worked in the warehouse.  Dennis was an avid Minnesota sports fan, especially enjoying the Minnesota Twins and Minnesota Vikings.  He also enjoyed gardening, taking walks, and the time spent with his family and friends. 
Dennis passed away on Wednesday, May 11, 2016, at Ridgeview Medical Center in Waconia, Minnesota, at the age of 74 years, 6 months and 4 days. 
Blessed be his memory.
Dennis is survived by his:
Children, Guy Wagener,
Brenda Wagener,
Denise Borak and her husband, Ed,
Scott Wagener and his wife, Mary,
Niki Becker and her husband, Matt;
Step-Children, Ann, Jackie, Kathy, Missy and little Scott;
Grandchildren, Alicia Wagener,
Charlie Borak and his wife, Amanda,
Joe Borak,
Ashley Wagener,
Giles Wagener;
Siblings, Donald (Babs) Wagener,
Darrel (Kay) Wagener,
Diane (Jim) Johnson,
Garry (Cass) Wagener,
Keith (Mary) Wagener;
Nieces, Nephews, Other relatives and many friends.
Dennis is preceded in death by his Parents, Walter and Francis Wagener; Wife, Beverly Wagener; Grandchildren, Jeremy Wagener, Jake Borak.