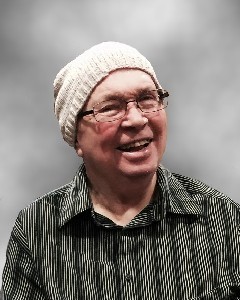 Service Information
Dennis Grack age 71, of Gaylord, passed away Thursday, January 21, 2016 at his home in Gaylord.
Funeral Service will be Monday, January 25th, 11:00 A.M. at Immanuel Lutheran Church in Gaylord with interment in the church cemetery.
Visitation will be Sunday, January 24th, from 2:00 P.M.-6:00 P.M. at the Egesdal Funeral Home in Gaylord. Visitation will continue one hour prior to the service at the church on Monday.
Visitation/Gathering
Egesdal Funeral Home
74 Main Avenue
Gaylord, MN
Website:hantge.com
Service
Immanuel Lutheran Church
315 5th Street
Gaylord, MN
Funeral Chapel
Egesdal Funeral Home
74 Main Avenue
Gaylord, MN 55334
Phone:(507) 237-2388
Cemetery
Immanuel Lutheran Cemetery (Gaylord)
Highway 22 North
Gaylord, MN
Obituary
Dennis Frederic Grack was born on June 17, 1944, in Glencoe, Minnesota. He was the son of Halbert and Edna (Grochow) Grack. Dennis was baptized as an infant on July 2, 1944, and was later confirmed in his faith as a youth on June 17, 1959, by Pastor Harold Bode both at First Lutheran Church in Glencoe. He was a graduate of Gaylord High School.
On July 24, 1964, Dennis was united in marriage to Karen Werner at Zion Evangelical Lutheran Church in Winthrop. After their marriage, the couple resided in Gaylord. Dennis was the Head Custodian at the Gaylord High School and then at Sibley East for 30 years and a school bus driver.
Dennis was a member of Immanuel Lutheran Church in Gaylord and served in various positions, including Men's Club and Church Council. He served on the Gaylord Fire Department for 30 years and was the Assistant Chief and Chief for many years. Dennis also served on the Gaylord City Council.
Dennis enjoyed fishing, playing cards, carpentry, gardening, dancing, polka music, playing the concertina and volunteering. He was a very active man and loved people. Dennis loved spending time with his family, especially his children, grandchildren and great-grandchildren.
Dennis passed away on Thursday, January 21, 2016, at his home in Gaylord at the age of 71 years. Blessed be his memory.
Dennis is survived by his:
Wife,              Karen Grack of Gaylord, MN;
Children,        Cindy (Randy) Bauer of Chaska, MN,
Dallas (Christine) Grack of Lafayette, MN,
Travis             (Cathy) Grack of Gaylord, MN,
                        Jody Grack of Lakeville, MN, and
Judy Grack of Lakeville, MN;
8 Grandchildren, Tony and Emily Bauer, Josh, Jenna and Molly Fischer, Nicole, Andrew, and Ashley Grack;
Great-Grandchildren, Brock Bicknase and Adalynn Fischer;
Siblings, Sharon (Richard) Pomplun of Gaylord, MN, Helen (George) Lhotka of Silver Lake, MN, Orlin (Mavis) Grack of Gaylord, MN, Marlin (Cherrie) Grack of Glencoe, MN, Gerald (Linda) Grack of Le Sueur, MN, and Jolene (Don) Spaude of AZ;
Nieces, Nephews, other relatives and friends.
Dennis was preceded in death by his Parents, Halbert and Edna Grack; and Brother, Howard Grack.