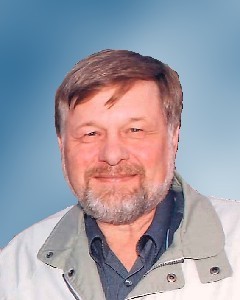 Service Information
Dennis M. Blumhoefer, age 67, husband of Nancy, of Fairfax, passed away unexpectedly of a farm accident on Friday, August 25, 2017, in Fairfax.
Memorial Services will be Saturday, September 2, 2017, 10:30 A.M. at St. Andrew's Catholic Church in Fairfax with interment in the church cemetery. 
Gathering of Family and Friends will be Friday, September 1, 2017, from 4:00 P.M.-8:00 P.M. and will continue one hour prior to the service; all at the church. Knights of Columbus will pray the rosary at 3:45 P.M. followed by parish prayers at 4:00 P.M.
Visitation/Gathering
St. Andrew's Catholic Church
15 SE 1st Street
Fairfax, MN
Service
St. Andrew's Catholic Church
15 SE 1st Street
Fairfax, MN
Funeral Chapel
Hauser-Hantge Funeral Chapel
601 South Park Street
Fairfax, MN 55332
Phone:(507) 426-7274
Cemetery
St. Andrews Catholic Cemetery (Cairo Twp)
Cairo Township, rural Fairfax, Renville County, MN
Fairfax, MN
Obituary
Dennis Michael Blumhoefer was born September 14, 1949, in New Ulm to Arthur and Mathilda (Sellner) Blumhoefer. He was baptized, received first communion and was confirmed at St. Andrew's Catholic Church in Fairfax, where he was a life-long member. He attended St. Andrew's Catholic elementary school in Fairfax and graduated from Fairfax High School in 1967.  After graduation, he attended Hutchinson Vocational Technical Center in Hutchinson for welding.
On May 17, 1969, Dennis was united in marriage to Nancy Luedtke. Together they raised their three sons, Scott, Todd and Ryan. Dennis and Nancy lived at the Peterson trailer court in Hutchinson and Dennis worked for Krasen Plumbing and Heating. In 1975, Dennis and Nancy moved back to Fairfax, where he was able to realize his dream of running the family farm. Dennis also worked for Kemkes Plumbing and Heating in Fairfax before starting his own plumbing business.
 Dennis was proud of his service on the South Central Grain and Energy board for 20 years, along with many years serving on the Buffalo Lake New Auburn Mutual Insurance Company board. Additionally, he was an active member of the Knights of Columbus and helped with Lehar's catering business.
Dennis often bantered with friends at Smokey Hollow.  He said the hardest part of his recent radiation treatments was missing out on the morning coffee.
He enjoyed attending his sons' and grandchildren's activities. You could often hear him cheering from the stands.  Many summer nights you could find him at Memorial Park watching Fairfax Cardinals baseball. He also enjoyed fishing, especially the recent summer trips with his sons and grandsons.
Over the past 15 years, Dennis and Nancy had the opportunity to spend time together traveling to many interesting places. One of his favorite trips was taking his family to Fort Myers Beach, where they were able to spend a week together. He was always very proud of his family and treasured the time spent together.  Dennis loved family, friends, farming and life.
Dennis is survived by his:
wife, Nancy;
sons, Scott (Shelly) Blumhoefer of New Ulm,
Todd (Kate) Blumhoefer of Fridley, and
Ryan (Emily) Blumhoefer of Northfield;
grandchildren, Andrew, Hannah, Isaac, Lauren and Addison;
step siblings, Jim (Bernie) Johnson of Montevideo, Tom (Marlene) Johnson of New Ulm, Mike (Brenda) Johnson of Fairfax and Kathy (Bill) Bauman of Windom;
sisters-in-law, Judy Radunz of Hutchinson, Janet (Roger) Werner of Darwin and Joanne Spletter of Orlando;
also many nieces, nephews and cousins.
He was preceded in death by his parents and step mother, Lucille (Johnson) Blumhoefer; brother-in-law, Bruce Radunz; and nephews, Keith Werner and Mark Radunz.