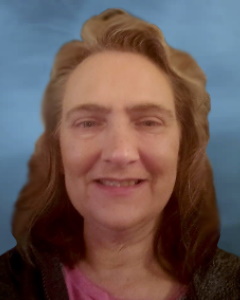 Service Information
Diane (Schug) Damuth, age 52, wife of Todd, of Montrose, Minnesota, formerly of Norwood Young America, Minnesota, passed away on Saturday, July 9, 2022, at the Gardens in Winsted, Minnesota.
Gathering of Family and Friends will be Thursday, July 14, 2022, from 4:00 P.M.-7:00 P.M. at the Paul-McBride Funeral Chapel in Norwood Young America.
Prayer Service on Thursday, July 14, 2022, at 7:00 P.M. at the Paul-McBride Chapel in Norwood Young America.
Visitation/Gathering
Paul-McBride Chapel
218 Hill Street W
Norwood Young America, MN
Website:hantge.com
Funeral Chapel
Paul-McBride Funeral Chapel
218 Hill Street W
Norwood - Young America, MN 55368
Phone:(952) 467-3281
Obituary
Diane Elaine (Schug) Damuth was born on September 21, 1969, to Delbert (Butch) and Joyce Schug. She grew up in Norwood Young America with her parents and ten siblings, and graduated from Central High School, class of 1989.
On June 22, 1996, Diane married the love of her life and best friend, Todd Damuth. They made their home in Montrose, Minnesota, together with their fur babies, Milton and Oreo. Diane and Todd were virtually inseparable throughout their 26 years of marriage. Todd was by her side and lovingly cared for her throughout her illness. They shared a love for nature and the outdoors, and especially enjoyed trout fishing. Diane was a huge fan of the Minnesota Twins. She enjoyed painting, comedy movies and a good laugh. Family was everything to Diane. She enjoyed spending time with family and adored her nieces and nephews, taking delight in all of their accomplishments.
Diane Elaine (Schug) Damuth passed away on July 9th, 2022, at age 52, following a courageous 11-month battle with a rare form of cancer.
Diane is survived by her:
husband, Todd Damuth;
brothers, Rich (Sherri), Don, Ron (Tammy), Dan (Lisa) and Randy Schug;
sisters, Nancy (Don) Crandall, Mary (Doug) Boecker, and Janet Schug;
sister-in-law, Renee Kalberg;
sister-in-law and brother-in-law, Dawn and Brad Wylie;
nieces and nephews, Jennifer, Matthew (fiancé, Blair Hedlund and Connor)and Alyssa Schug; Cassie (Corey), Cydney and Easton Storms, Chet Schug (special friend, Lindsey Willems); Brianna Schug, Mariah (Ben) Barth;  Leah (Tim) and Lillian Murphy; Bethany (fiancé, Kenny Desrosiers) and Noah Boecker (special friend, Alaina Friedrich); Nicole Kroells, Claire and Ava Kroells; Faith Schug (special friend, Anthony Rice); Heather Wylie and Jonathan Wylie; Amber Wylie, Gracelynn and Sebastian; Miranda (Jeff), Brayden and Blake Hortenbach; Megan (Mike), Jackson and Connor Woods;
aunts and uncles, Elaine Feltmann, Alan and Pat Schug, Lois and Jim Hendricks;
many cousins, relatives, and friends.
Diane was preceded in death by her parents, Butch and Joyce Schug; brothers, David and Steven Schug; brother-in-law, Floyd Kalberg; niece, Melissa Wylie; grandparents, Wilfred and Virginia Schug, Clarence and Leona Luke and several aunts and uncles.