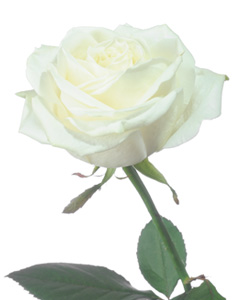 Service Information
Dolores E. Lorentzen, age 93, of Hutchinson, Minnesota, passed away on Sunday, January 29, 2023, at Hutchinson Health in Hutchinson.
Private Graveside Service will be held at a later date in Beckville Lutheran Cemetery in rural Litchfield, Greenleaf Township, Minnesota.
Funeral Chapel
Dobratz-Hantge Funeral Chapel
899 Highway 15 South
Hutchinson, MN 55350
Phone:(320) 587-2128
Cemetery
Beckville Lutheran Cemetery
20521 600th Ave.
Litchfield, MN
Meeker
Obituary
Dolores Elaine Lorentzen, the daughter of Arvid and Frances Johnson, was born July 19, 1929, in Litchfield, Minnesota. Her early years were spent on the family's farm, where she grew up with her twin sister, Doris and younger brother, Darrell. After graduating from Litchfield High School, Dolores and Doris both attended Fairview Hospital School of Nursing in Minneapolis. Their class was unique for having three sets of twins. After graduation, they headed west to Colorado, both starting their nursing career at a hospital in Greeley. While there, Dolores met Ellsworth who was working as an orderly while attending the University of Northern Colorado. They were married on June 19, 1954, at Beckville Lutheran Church, Dolores' childhood church.
In 1961, Ellsworth was hired at the new high school in Hutchinson, Minnesota, and they relocated with their two children.
Dolores worked at the Litchfield Hospital for a brief time, then transferred to Burns Manor Nursing Home in Hutchinson. Dolores served many years at Burns Manor and was a nursing supervisor when she retired. She enjoyed reading, writing, creating photo albums and scrapbooks, making detailed Christmas stockings and other décor from felt applique kits, gatherings at the family farm, trips to Itasca State Park, and traveling, including many trips to Arizona.
Dolores passed away on Sunday, January 29, 2023, at Hutchinson Health in Hutchinson, at the age of 93 years.
Blessed be her memory.
Dolores is survived by her:
Husband, Ellsworth Lorentzen of Hutchinson, MN;
Son, Mark Lorentzen of Litchfield, MN;
Daughter, Mary Miller and her husband, Tom, of Flagstaff, AZ;
Many other relatives and friends.
She is preceded in death by her Parents, Arvid and Frances Johnson; Brother, Darrell Johnson: and Sister, Doris Rossell.