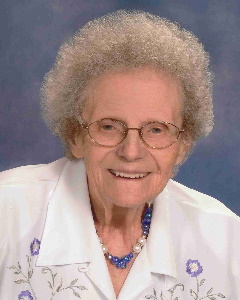 Service Information
Dolores M. Beich, 92, of Glencoe, Minnesota, passed away Sunday, September 4, 2022, at GlenFields Living With Care in Glencoe, Minnesota.
Mass of Christian Burial will be held Friday, September 9, 2022, 11:00 A.M., at the St. Anastasia Catholic Church in Hutchinson, Minnesota, with interment at the Glencoe Catholic Cemetery in Glencoe, Minnesota.
Gathering of Family and Friends will be held Thursday, September 8, 2022, from 4:00 - 7:00 P.M. at the Johnson-McBride Funeral Chapel in Glencoe, Minnesota, and will continue one hour prior to the service at the church on Friday.
Prayer Service will be held Thursday, September 8, 2022, 6:30 P.M. at the Johnson-McBride Funeral Chapel in Glencoe.
Visitation/Gathering
Johnson-McBride Funeral Chapel
1222 Hennepin Avenue
Glencoe, MN
Website:hantge.com
Service
St. Anastasia Catholic Church
460 Lake Street South
Hutchinson, MN
Funeral Chapel
Johnson-McBride Funeral Chapel
1222 Hennepin Avenue
Glencoe, MN 55336
Phone:(320) 864-3737
Cemetery
Glencoe Catholic Cemetery - St. Pius X
Glencoe, MN
Obituary
Dolores Mary Lhotka was born on June 2, 1930, at her home in Rich Valley Township, McLeod County, Minnesota, on a farm between Silver Lake and Lester Prairie. She was the daughter of Joseph A. and Helen (Grzeskowiak) Lhotka. Dolores was the eldest child of four. She was baptized as an infant in June of 1930 at St. Joseph's Catholic Church in Silver Lake, Minnesota. Dolores attended grades 1-3 in School District #51, a country school 2 miles from her home. Grades 4-8, she attended St. Joseph's Parochial school in Silver Lake, MN. Dolores never went to high school, as she was helping her Dad do field work; such as plowing, dragging, making hay, and cultivating corn all done with 2 horses. She also helped her Dad by milking the cows by hand, due to not having electricity on the farm until she was 15 years old. Dolores received her G.E.D. in Willmar, MN in 1969.
At the age of 16, Dolores worked at Green Giant in Winsted, MN for corn pack. In her early teens, she did a lot of babysitting for her Uncle George and Aunt Mary. At 17, Dolores worked as a dish washer and waitress at Al's Café in Glencoe, MN where she met her future husband, Ruben Beich. Ruben worked at Ronald Petrich's gas station next to the café. At the age of 17, Dolores was engaged to Ruben, and on June 16, 1948, Dolores and Ruben were married at St. Joseph's Catholic Church, Silver Lake, MN.
Dolores and Ruben lived in Stewart, ½ mile south of town on a 160-acre farm with no running water. On August 2, 1949, the couple had their first child, their son Raymond. On June 13, 1954, the couple had their second child, their daughter Carol. In October of 1958, the Beich family moved to a home in Stewart, across from the public school, which was very convenient for Ruben as he drove the school buses for Stewart schools from 1956 to 1974. Dolores was so happy to have running water in the house and an inside bathroom, and no more farm work or cows to milk and chickens to feed.
In 1959, Dolores and Ruben were custodians at St. Boniface school and church, getting up early if it snowed to shovel since there were no working snowblowers back then. On September 11, 1963, the couple had their last child, daughter, Janet. In 1964, Dolores cooked at St. Boniface school for 4 years and was fortunate enough to be able to bring Janet with her. In 1968, she worked at Fingerhut in Gaylord, MN, for one year, and in 1969 started working at Telex in Glencoe and retired from there in 1995, after working there for 25 ½ years. On October 18, 1981, Dolores' son passed away at the age of 32.
In 1967, Dolores and Ruben went along with Raymond's senior class on a trip to Washington D.C., they enjoyed this trip very much. They also went on 8 trips to Las Cruces, N.M. to see Ruben's brother and sister-in-law. Dolores loved being with her family, children, and grandchildren. She loved reading, listening to country and "old time" music, and putting together picture puzzles. Dolores also greatly enjoyed bowling, throwing strikes from the 1950s to the 1970s. Dolores was a member of the Stewart American Legion Auxiliary Post 125 since 1985. Dolores and Ruben shared 56 years together until Ruben's passing on August 19, 2004.  
Dolores lived at Millie Beneke Manor in Glencoe for many years. In September of  2010, she moved to Evergreen Apartments in Hutchinson, MN, to be closer to her daughters. Janet, Dolores' daughter, was a live-in caretaker during this time. In January of 2022, when Dolores needed assistance with her daily care, she moved to Good Samaritan Society in Arlington, MN, she later moved to GlenFields Living With Care in Glencoe, MN. Dolores passed away on September 4, 2022,  at the age of 92.
Blessed be her memory.
Dolores is survived by her:
Daughters, Carol Wagner and her husband, Richard, of Dassel, MN,
                   Janet Hall of Glencoe, MN;
Daughter-in-law, Jackie Pohlmeier and her husband, Rich, of Brownton, MN;
Grandchildren, Ryan Beich and his wife, Mandy, Mindy Kurkosky and her husband, Jason, Melanie Lange and her husband, Mike, Michael Wagner and his wife, Ashley;
Great-grandchildren, Gabe Beich, Tatum Beich, Paul Beich, Grace Rannow, Calvin Rannow, Travis Kurkosky, Trevor Kurkosky, Emma Lange, Evan Wagner, Averi Wagner;
Brother, Floyd Lhotka and his wife, Maryann;
Goddaughter, Rita Schmidt Hoiser;
Many Nieces, Nephews, other relatives and friends.
Dolores is preceded in death by her Husband, Ruben Beich; Son, Raymond Beich; Parents, Joseph and Helen Lhotka; Parents-in-law, William and Martha Beich; Brother, Dennis Lhotka; Sister, Lorraine Rogers; Brothers and Sisters-in-law, Kermit and Luella Hahn, Art and Agnes Beich, Ruth and Wilfred Beich.