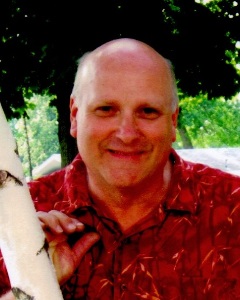 Service Information
Don Brooks, age 61, of Fairfax passed away Tuesday, August 2, 2022, at the New Ulm Medical Center in New Ulm.
Funeral Service will be Saturday, August 6, 2022, 1:00 P.M. at the Redwood Alliance Church, 231 E. 2nd St., Redwood Falls, Minnesota, with interment in Ft. Ridgely Cemetery, Ridgely Township, Nicollet County, Minnesota.
Visitation will be Friday, August 5, 2022, from 4:00 P.M.-8:00 P.M. at the Hauser-Hantge Funeral Chapel in Fairfax and will continue one hour prior to the service at the church on Saturday.
Visitation/Gathering
Hauser-Hantge Chapel
601 South Park Street
Fairfax, MN
Website:hantge.com
Service
Redwood Alliance Church
231 East Second Street
Redwood Falls, MN
Redwood
Funeral Chapel
Hauser-Hantge Funeral Chapel
601 South Park Street
Fairfax, MN 55332
Phone:(507) 426-7274
Cemetery
Ft. Ridgely Cemetery (Ridgely Twp)
Ridgely Township, rural Fairfax
Fairfax, MN
Obituary
Don Jay Brooks was born on October 19, 1960, in Sparta, Wisconsin, to Grayson and Phyllis (Jotham) Brooks and was raised on the family dairy farm. 
Don accepted Jesus Christ as his Lord and Savior at age 15 and was baptized in Jersey Valley Lake in Wisconsin. Don's faith was the most important thing in his life.
He attended school in Sparta and graduated in 1979. He worked at Schreier Implement in Norwalk, Wisconsin, and Jackson Chevrolet in Sparta, Wisconsin, before moving to Minnesota. He then worked at Hurney's Red Owl in Fairfax, AUI/Norwood Promotional Products/BIC in Sleepy Eye and 3M in New Ulm.
On July 5, 1986, Don was united in marriage to Nancy Schroeder at St. John Evangelical Lutheran Church in Fairfax, Minnesota. Don and Nancy met at the Ellsworth Polka Festival in 1983 when they were introduced to each other by a mutual friend. They loved dancing together and went to dances as often as they could. The couple shared 36 years of marriage together and their union was blessed with two children, Glen and Neil.
Don was blessed with the ability to build or repair just about anything. That ability helped him in all of his jobs. He worked hard to keep everything working well in the house and the vehicles running properly. While working at Schreier Implement, a co-worker introduced Don to building and flying remote control airplanes. He thoroughly enjoyed his hobby and was very good at it.  Throughout the years, Don built close to 200 planes. He was a member of Wingnut RC Flyers. He always enjoyed the time he was able to spend at the flying field with his friends.
Don had many more interests. He loved to go hunting with his sons and brothers, especially deer and raccoon hunting. He also liked old tractors, especially John Deere, and going to threshing bees and tractor pulls. He also totally restored a John Deere lawn tractor. 
Don loved spending time with his family and his grandchildren could always put a smile on his face.
Don is survived by his:
wife, Nancy;
children and their families, Glen and Jenny and their children, Grady, Makenzie and Jacquelyn, and
Neil and Sarah and their children, Nichole (fiancée, Casey and baby due in February 2023), Addison and Trevor;
siblings, George (Joy) Brooks, Dale (Carol) Brooks, Marvin (Charlotte) Brooks, Dewey Brooks, Colleen (LaVerne) Dunnum, Merle Brooks, Arlan (Barb) Brooks;
many nieces and nephews.   
Don was preceded in death by his parents, father-in-law and mother-in-law, Alfred "Sarge" and Elda Schroeder, brother-in-law, Arlen Schomburg, sister-in-law, Linda Schroeder, and many aunts and uncles.