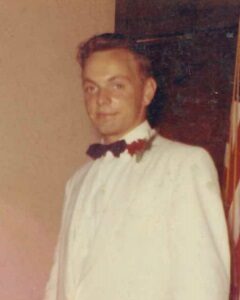 Service Information
Donald "Don" Nielsen, age 87, formerly of Hamel, Minnesota, passed away January 6, 2020, at Harmony River Living Center in Hutchinson. 
No services will be held at this time. 
Funeral Chapel
Dobratz-Hantge Funeral Chapel
899 Highway 15 South
Hutchinson, MN 55350
Phone:(320) 587-2128
Obituary
Don was born on May 6, 1932, to parents Jens and Marie Nielsen. Don was the youngest one of the family with four sisters and two brothers. He graduated from Rockford High School in 1950. Don married Delores (Kalk) Nielsen and their marriage went on for 63 years and produced two sons. After schooling, he went on to work for Maybrothers for 38 years as a warehouse operator. He enjoyed the outdoors by hunting and fishing with his two sons.
Don is survived by his Wife, Delores; Sons, Jim (Heidi) and Gary; and Grandsons, Edward and Brad. He will be missed greatly!