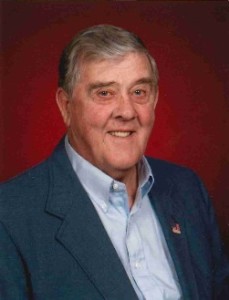 Service Information
Donald Gabrielson, age 85, of Dassel, Minnesota, passed away Friday, October 6, 2017, at the University of Minnesota Medical Center in Minneapolis, Minnesota.
Memorial Services will be Friday, October 13, 2017, 1:00 P.M. at Christ the King Lutheran Church in Hutchinson. Interment will be in the Ripley Cemetery in Litchfield.
Visitation will be one hour prior to the service at the church.
Military Honors by the Hutchinson Memorial Rifle Squad.
Visitation/Gathering
Christ The King Lutheran Church
1040 South Grade Road
Hutchinson, MN
Service
Christ The King Lutheran Church
1040 South Grade Road
Hutchinson, MN
Funeral Chapel
Dobratz-Hantge Funeral Chapel
899 Highway 15 South
Hutchinson, MN 55350
Phone:(320) 587-2128
Cemetery
Litchfield (Ripley) Cemetery
Hwy. 22
Litchfield, MN
Obituary