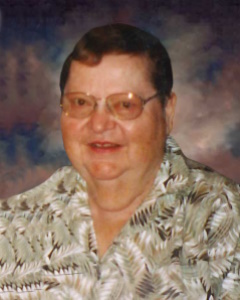 Service Information
Donna A. Loncorich, age 91, of Hutchinson, Minnesota, formerly of Brownton, Minnesota, passed away Thursday, March 9, 2023, at Harmony River Living Center in Hutchinson, Minnesota.
Private Family Memorial Service will be held at Grace Lutheran Cemetery in Brownton.
Funeral Chapel
Dobratz-Hantge Funeral Chapel
899 Highway 15 South
Hutchinson, MN 55350
Phone:(320) 587-2128
Cemetery
Grace Lutheran Cemetery
Brownton, MN
Obituary
Donna Ann Loncorich was born on August 8, 1931, in Renville County, Minnesota. She was the daughter of Ervin and Selma (Lindeman) Winterfeldt. Donna was baptized as an infant and was later confirmed in her faith as a youth at St. Paul's Lutheran Church in Stewart, Minnesota. She received her education in Brownton, Minnesota, and was a graduate of the Brownton High School Class of 1949.
On February 3, 1960, Donna was united in marriage to Henry "Hank" Loncorich. This marriage was blessed with two sons, Cyrus and Matthew. Donna and Hank made their home in Brownton. They shared 40 years of marriage until the passing of Hank on November 4, 2000.
Donna was employed at Strutwear and Telex in Glencoe, Minnesota until her retirement.
Donna enjoyed putting puzzles together. She enjoyed teaching Sunday School and being a Cub Scout troop leader. Donna enjoyed traveling to Arizona with her special friend, Jerry over the years. She greatly cherished the time spent with her family, grandchildren and friends.
Donna passed away on Thursday, March 9, 2023, at Harmony River Living Center in Hutchinson, at the age of 91 years.
Blessed be her memory.
Donna is survived by her:
Son, Matthew Loncorich and his wife, Jeannine of New Auburn, MN;
Grandchildren, Haylee Sellner and her husband, Adam of New Ulm, MN,
Rachel Oelfke and her husband, Matt of Brownton, MN,
Crystal Peik and her husband, Kyle, of Hutchinson, MN,
Corbin Loncorich of Hutchinson, MN,
Hadeon Loncorich of Elk River, MN;
Great-grandchildren, Keaton, Kolden, Klayton, Colby, Peyton, Hadleigh, Lilleigh, Paisleigh, Xander;
Sister-in-law, Frances Loncorich;
Many other relatives and friends.
Donna is preceded in death by her Parents, Ervin and Selma Winterfeldt; Husband, Henry "Hank" Loncorich; Son, Cyrus Loncorich and his wife, Sherrie; Brothers, Darrel Winterfeldt and his wife, Harriet, Gordon Winterfeldt, LeRoy Winterfeldt; Sister, Gladys Markgraf and her husband, David; Great-granddaughter, Scarlett Loncorich.