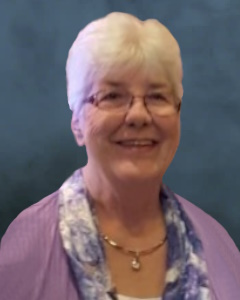 Service Information
Donna Mae Naab, age 86, of Glencoe, formerly of Brownton, Minnesota, passed away peacefully with her daughters by her side on Friday, June 9, 2023, at GlenFields Living With Care in Glencoe.
Private Family Memorial Service will be held Saturday, June 24, 2023, with interment at a later date at the High Island Cemetery in New Auburn, Minnesota.
A Celebration of Her Life will be hosted by her children and grandchildren on June 24, 2023, from 1:00 PM to 5:00 PM for family and friends. The celebration will be held at the Lester Prairie City Hall. (37 Juniper St. N. Lester Prairie, MN 55354) Food and refreshments will be served along with stories, photos, and great memories, just as she would have wanted it to be. If you have any questions, please contact us at 320-699-1329.
Funeral Chapel
Johnson-McBride Funeral Chapel
1222 Hennepin Avenue
Glencoe, MN 55336
Phone:(320) 864-3737
Obituary
Donna Mae (Becker) Naab was born on April 4, 1937, in Deer Creek, Minnesota. She was the daughter of Wilbur and Hazel (Kent) Becker. Donna was baptized as an infant and later confirmed in her faith as a youth. She received her education in Deer Creek, Minnesota.
In 1954, Donna was married and blessed with two daughters, Cynthia Lou (Cindi) and Loretta Marie (Lolly). They resided in Deer Creek and Minneapolis, MN. The couple was later divorced. In 1964, Donna married Milton Naab at Immanuel Lutheran Church in Brownton, MN.  They made their home on a farm near Sumter, outside of Brownton for many years, and later in New Auburn, MN.  Donna enjoyed being a homemaker, helping with farm work, gardening, and helping in their trucking business, Naab Truck Lines. Later in their marriage, she was employed at Telex Communications in Glencoe until she retired. They shared 40 years of marriage until Milton passed away on January 13, 2004.
Donna enjoyed spending time in the kitchen, cooking, and baking, she was known for her Better Than Sex cake and chocolate chip cookies. She looked forward to time spent outdoors, camping, and fishing. She liked to take occasional trips to the casinos. Donna cherished the time she spent with her family and friends and the memories she made with her grandchildren and great-grandchildren.
Donna passed away peacefully with her daughters by her side on Friday, June 9, 2023, at GlenFields Living with Care in Glencoe, Minnesota, at the age of 86 years.
Blessed be her memory.
Donna is survived by her:
Daughters, Cindi Kalenberg of Lester Prairie, MN,
                   Lolly Naab of Lester Prairie, MN;
Grandchildren, Scott Kalenberg of Lester Prairie, MN, Stefanie Kalenberg of Glencoe, MN, Nicholas Eurich of Glencoe, MN;
Great-Grandchild, Ethan Kalenberg of Glencoe, MN;
Special Great-Grandchildren, Madison and MaKenzie Schultz of Watertown, MN;
Special Niece, Jeannie Becker of Norwood Young America, MN;
Sister-In-Law, Martha Becker of Little Falls, MN;
Nieces, nephews, other relatives, and friends.
Donna is preceded in death by her Husband, Milton Naab; Parents, Wilbur and Hazel Becker;  Parents-in-law, Frank and Clara Naab; Siblings, Shirley Bernardson, Daniel (Virginia) Becker, Merlin Becker, Larry (Genevive) Becker; Sisters-in-law, Renetta (Fred) Eggert, Bertina (Irvin) Dettwiler, Mildred (Earl) Andal.