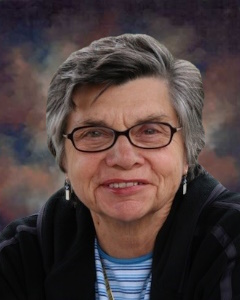 Service Information
Donna M. Piehl, age 91, of Hector, Minnesota, passed away on Wednesday, February 1, 2023, at Prairie View in Hector, Minnesota.
Celebration of Life will be held on Saturday, March 11, 2023, at 11:30 A.M. at St. Paul's Lutheran Church in Hector.
Gathering of Family and Friends will be held one hour prior to the service at the church.
Funeral Chapel
Hughes-Hantge Funeral Chapel
311 Main Street S.
Hector, MN 55342
Phone:(320) 848-6297
Obituary
Donna was born April 18, 1931 in Hector, Minnesota to Hulda and Herbert Witte. She graduated from Hector High School in 1949. After working in Washington DC for a few years, she returned to Hector and married Warren Piehl on July 16, 1954. They lived in Fort Bragg, NC during Warren's army service, and in 1956 settled in Hector. Together with her brother, Harold, they owned and operated the Witte Ford car business for over 20 years. Donna was the bookkeeper and office manager. Donna and Warren raised two children, Katie and Brad. They all enjoyed the summer cabin at Lake Kandiyohi, fishing trips, downhill skiing, and road trips, as well as more distant travel.
Donna and Warren were very active civic and social members of the Hector community. Donna was a member of the American Legion Auxiliary for 65 years. She was a dedicated lifetime member at St. Paul's Lutheran Church having served on various committees including kitchen work (funerals, Sunday coffee, etc), teaching Sunday school, and sewing clubs. After 31 years of marriage, Warren passed away in 1985.
Donna loved to entertain and hosted many gatherings of family and friends, decorating for each holiday and season. She loved card games and enjoyed her Bridge group. She worked on many arts and craft projects that she enjoyed doing, mostly to give away as gifts. She was a baker of bread sharing with many, and a seamstress making clothes for her family and other projects for non-profits.
Donna nurtured both her garden and her family. She traveled to many places in the US and around the world with family and friends. She was her grandchildren's biggest fan and was sure to be at all the important events in their lives. The many years of laughter and joy on family vacations are now especially fond memories.
Donna also shared many years with beloved companion Herb Nelson, enjoying his Swedish traditions, concerts, travel including mission trips to Mexico, and entertaining in their home in Fairfax and at Herb's Stuga on Lake Washington near Dassel. Herb passed away in 2014.
Donna is survived by daughter Katie Piehl (Rich Knowlton), son Brad Piehl (Jessie Wald), grandchildren Austin and Ian Knowlton, Sam, Tessa, and Jenna Piehl, sister Eileen Raforth (John), brother Harold Witte (Joan), sisters-in-law Fran Piehl, Audrey Wolff, Ann Goerke (Lloyd), and many nieces, nephews, other relatives and friends who she loved dearly.
In lieu of flowers, memorials preferred to Lutheran Partners in Global Ministry (LPGM), St. Paul's Lutheran Church, Olivia Hospital & Clinic Hospice, or Hector Public Library.