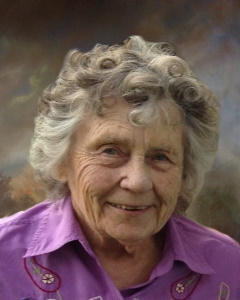 Service Information
Doris Mae Schultz, age 97, of Buffalo Lake, Minnesota, formerly of Hector, Minnesota, passed away on Monday, July 18, 2022, at the Buffalo Lake Health Care Center in Buffalo Lake. 
Memorial Service will be held Friday, September 16, 2022, at 2:00 P.M at Hughes-Hantge Funeral Chapel in Hector, Minnesota, with interment in the Hector City Cemetery in Hector.
Gathering of Family and Friends will be held one hour prior to the service at the chapel.
Memorials preferred to the donor's choice of charity.
Visitation/Gathering
Hughes-Hantge Chapel
311 Main Street South
Hector, MN
Website:hughes@hantge.com
Service
Hughes-Hantge Chapel
311 Main Street South
Hector, MN
Website:hughes@hantge.com
Funeral Chapel
Hughes-Hantge Funeral Chapel
311 Main Street S.
Hector, MN 55342
Phone:(320) 848-6297
Cemetery
Hector City Cemetery
Renville County, Hector Township, Section 32
Hector, MN
Obituary
Doris Mae Schultz was born on March 27, 1925 to Jennie (nee Lee) and Oscar Fredrickson in Hector, MN. She passed away on July 18, 2022 in Buffalo Lake, MN.
Doris was the oldest child, soon joined by brothers and sisters. Her life began in Minnesota but the family moved to North Dakota while she was very young. Sometime during the 'dirty 30s' the family returned to the Hector area to farm. Doris graduated from Hector High School, graduated from St. Cloud Teachers College, and eventually taught elementary grades at the public school in Milroy, MN.
She married Merle Schultz on June 21, 1947 and became a full-time farm wife. Doris and Merle raised 5 children on the family farm. Settling into a rural life, Doris canned and froze her garden vegetables and lugs of fruit from each season. She had gorgeous flower gardens. Many a bride-to-be stopped by to pick flowers, baby's breath and snowballs for their bridal shower center pieces.
Doris lived a typical rural life serving as President of the PTA, actively participating in a social Birthday Club, teaching Sunday school, hosting wiener roasts on the farmyard, throwing couple's card parties, going out swing dancing with Merle, quilting, sewing and crocheting all the while hanging clothes outside to dry.
Doris lost many relatives and friends along the way. She became a widow at the age of 70. Subsequently, she filled her time by doing scads of needle work, making a variety of artsy crafts, traveling and working part time as a CNA at Buffalo Lake Health Care Center.
Doris is survived by sons Keith (wife Jean), Kevin (wife Pam), Craig Schultz and daughters Kathy Applebee and Gail Lee, as well as 5 grandchildren, 4 step grandchildren, 3 great grandchildren and 10 step great grandchildren. She is survived by brother Melvin Fredrickson (wife Myrtle), sister Mary Ann Gould, brother-in-law Byron Engen, nieces, nephews and their next generation.
She was preceded in death by husband Merle, newborn daughter Carol, parents Jennie and Oscar Fredrickson, brother Ray Fredrickson, sister-in-law Carolyn Fredrickson, sister Donna Engen, son-in-law, Dennis Applebee, and step-grandson, James Albrecht.
John 16: Jesus said 'So you have sorrow now, but I will see you again and your hearts will rejoice, and no one will take your joy from you. In that day you will ask nothing of me.'
Rest easy, Mom.