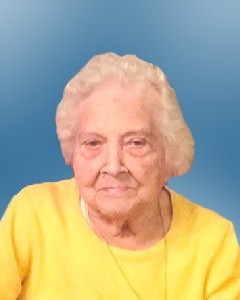 Service Information
Dorothy Wendlandt, age 93, of Gaylord passed away Sunday, April 3rd, at the Ridgeview Sibley Medical Center in Arlington.
Memorial Service will be Saturday, April 9th, 2:00 P.M. at Immanuel Lutheran Church in Gaylord with interment in the church cemetery.
Gathering of Family and Friends will be one hour prior to the service at the church on Saturday.
Visitation/Gathering
Immanuel Lutheran Church
315 5th Street
Gaylord, MN
Service
Immanuel Lutheran Church
315 5th Street
Gaylord, MN
Funeral Chapel
Egesdal Funeral Home
74 Main Avenue
Gaylord, MN 55334
Phone:(507) 237-2388
Cemetery
Immanuel Lutheran Cemetery (Gaylord)
Highway 22 North
Gaylord, MN
Obituary
Dorothy Elise (Grewe) Wendlandt was born on the family farm as the youngest child of Carl and Mary (Abraham) Grewe on August 20, 1922. She was brought to the Lord's house for Baptism on September 10, 1922, by Pastor Gady. Her faith based education started at Immanuel School and continued to the eighth grade. On many days she would walk from the farm to school. Her faith was strengthened through confirmation on March 21, 1937, by Pastor H. Winter. She stayed on the family farm three miles west of Gaylord and continued to help with farm life and still kept a close relationship with faith and church.
Dorothy became a war bride on October 12, 1943, when she married Leonard "Pete" R. Wendlandt. While he was away for two years she saved and planned for the future. She worked on improving her housekeeping skills while helping her sister, Nora with her two small sons, Clifford and Darrol.
When Leonard returned from duty in 1945, they stayed on the Grewe farm until they moved to their own farm. They continued to farm for 43 years, during which time seven children came along. Retirement came in 1989, when they moved to Gaylord and purchased a home. Life started to slow down; Dorothy now had time to join Ladies Aid and became more active with town life. She was proud to be independent, walking to church and uptown. She found time to do some quilting and embroidery work. Canning and making jam was still done at the age of 89. Feeling the need to work with the soil, she started a little flower garden and continued to maintain it until the age of 90. She always enjoyed rides in the country to check on the crops
She was always wondering when the next grandchild would get married. With 17 grandchildren and 16 great-grandchildren there were always weddings and baptisms to look forward to.
On February 28, 1994, she became a widow, but continued to stay in the home until 2015. When it was becoming hard to do yard work, granddaughter, Jill moved to Gaylord in 2003. Together they were providing each other companionship. She could babysit her great-grandchild, Jaden, while the outside work was completed by Jill and later her husband, Todd.
When it became hard to walk, she had help come into her home. Later with many home expenses and difficult walking, she decided to leave her home. She can now truly rest without the need to make family meals, be it for a large family or just for one. She now had company and help with daily living.
Dorothy is survived by her:
Children, Douglas Wendlandt of St. Clair, MN,
                   Marion Wach and her husband, Dale of Kasota, MN, 
                   Janel Kmetz and her husband, Fred of Forest Lake, MN,
                   Laurel Bentley and her husband, Ed of Stillwater, MN,      
                   Miriam Novosad and her husband, Bill of Le Center, MN, and
                   Allen Wendlandt and his wife, Pam of Arlington, MN;
17 Grandchildren;
16 Great-Grandchildren;
Nieces, Nephews, other relatives and friends.
Dorothy was preceded in death by her Parents, Carl and Mary Grewe; Husband, Leonard Wendlandt; Son, Dwight Wendlandt; and Great-Grandchild, Ethan Novosad.