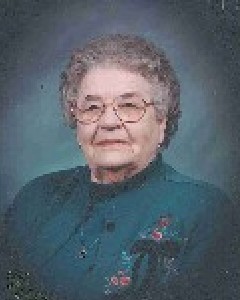 Service Information
Dorothy Krippner, age 98, of Hutchinson, Minnesota, passed away Sunday, November 13, 2016, at Harmony River Living Center in Hutchinson.
Mass of Christian Burial will be Thursday, November 17, 2016, 10:30 A.M. at St. Anastasia Catholic Church in Hutchinson with interment in the church cemetery.
Visitation will be Wednesday, November 16, from 5:00 P.M.- 8:00 P.M. at the Dobratz-Hantge Chapel and will continue one hour prior to the service on Thursday at the church. 
Prayer Service will be Wednesday, 7:00 P.M. at the Dobratz-Hantge Chapel followed by a CCW Rosary Service at 7:30 P.M.
Visitation/Gathering
Dobratz-Hantge Chapel
899 Highway 15 South
Hutchinson, MN
Website:hantge.com
Service
Dobratz-Hantge Chapel
899 Highway 15 South
Hutchinson, MN
Website:hantge.com
Funeral Chapel
Dobratz-Hantge Funeral Chapel
899 Highway 15 South
Hutchinson, MN 55350
Phone:(320) 587-2128
Cemetery
St. Anastasia Catholic Cemetery (Hutchinson)
Hwy 15 N.
Hutchinson, MN
Obituary
Dorothy Marion Doerr was born October 29, 1918, in Stewart, Minnesota, to the late Ben and Clara (Fisher) Doerr.  She graduated from Stewart High School in 1936 and worked in a print shop during World War II.  Dorothy married the love of her life, John Krippner, on October 5, 1944, while he was on a 10 day leave from his military service.  The couple was blessed with four children: Sandra, Janice, John Jr. and Patricia.  Dorothy took joy in raising her children and later worked for veterinarians Dr. Carlson, Dr. Schaffer and later Dr. Voight.  Dorothy and Jack celebrated 42 wonderful years together prior to Jack's death on April 13, 1987.
Dorothy was a wonderful mother, grandmother and great-grandmother; known to many simply as "Grandma Dorothy".  At her 75th birthday, when asked who her children were and who her in-laws were, Dorothy answered simply, "They're all my children."  This love extended to all of her children's friends and later their families as they would visit over the years.  Dorothy treasured her time playing cards with family, teaching each of her grandchildren how to play several different card games.  Her greatest joy in life was having all of her family together; especially in 1986 and 2008, when the entire family was able to come together from across the country.  
She was a lifelong member of Saint Anastasia Catholic Church; serving with the Council of Catholic Women and St. Monica's Group.  Dorothy's faith was very important to her, and she lived as a devoted Catholic her entire life.
Dorothy loved watching or listening to her beloved Twins; a love she also shared with her grandchildren.  Through good seasons and bad, her devotion to the Twins never wavered.  She celebrated her 90th birthday by visiting the Twins training camp in Fort Meyer, FL where she received special recognition.  
Dorothy Marion Krippner, 98 years, died Sunday, November 13, 2016 following a brief illness.  
Dorothy is survived by her beloved children, Sandy (Gary) Krcil, Sun City Center, FL, Jan (Tom) Sunde, Dover, DE, John Jr. (Mary) Krippner, Hutchinson, and Patty (Bill) Beissell, Plymouth; grandchildren, John (Amy) Krcil, Jeff (Heidi) Krcil, Nichole Sunde, Jason (Michelle) Sunde and Christa (Greg) Schroepfer; great-grandchildren, Lauren Phillips, Kyle and Gavin Krcil, Jonathan and Mara Sunde, Ben and Gretchen Schroepfer; sister, Irene Carlson; nieces, nephews, extended family and dear friends.  She is preceded in death by her granddaughter, Sonia Sunde; siblings, Marvin (Marion) Doerr and Lorraine (Russell) Hanson; and brother-in-law, Verne Carlson.