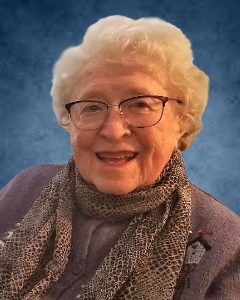 Service Information
Dorothy Marcella (Schmalz) Kruse, age 94, wife of Edward, formerly of Buffalo Lake, Minnesota, passed away on Wednesday, August 10, 2022, with her family by her side.
Memorial Service will be held Friday, August 19, 2022, at 11:00 A.M. at Zion Lutheran Church in Buffalo Lake, Minnesota, with interment following at the church cemetery.
Gathering of Family and Friends will be held Friday, August 19, 2022, from 10:00 - 11:00A.M., one hour prior to the service at the church.
Visitation/Gathering
Zion Evangelical Lutheran Church
228 5th Street NW
Buffalo Lake, MN
Service
Zion Evangelical Lutheran Church
228 5th Street NW
Buffalo Lake, MN
Funeral Chapel
Dobratz-Hantge Funeral Chapel
899 Highway 15 South
Hutchinson, MN 55350
Phone:(320) 587-2128
Cemetery
Zion Lutheran Cemetery (Buffalo Lake)
Buffalo Lake, MN
Obituary
Dorothy (Schmalz) Kruse passed away August 10, 2022, at the age of 94, with her family at her side. She was born February 26, 1928, on the family farm in Preston Lake Township of Renville County, MN. Dorothy was the daughter of Wilhelm and Elsa (Flemming) Schmalz. She was baptized and confirmed at Zion Lutheran Church in Buffalo Lake, MN. After graduating from Buffalo Lake High School in 1945, where she was valedictorian of her class, she graduated from St. Cloud State Teacher's College. The first schools she taught were in Winthrop and St. James, MN.
On June 8, 1954, Dorothy married Edward Kruse, also from Buffalo Lake. This was the start of an interesting lifestyle that required many moves due to her husband being in the Navy. She then taught in Bath, Maine. While her husband was aboard ship, she returned to MN and taught in Bloomington, and then back at Winthrop. She later taught in New Brighton, MN and Toms River, NJ. After her husband retired from the Navy, she served as a full-time substitute teacher in the Burnsville School District. She gave 48 years to the teaching profession. As recent as 2019, Dorothy continued to attend reunion gatherings of her former students in Winthrop.
Wherever they lived, Dorothy was also very faithful and active in her church. She frequently was involved as a Sunday School teacher as well as a leader in many women's activities.
Pride in her family was unsurpassed. Dorothy was preceded in death by her parents, Wilhelm and Elsa Schmalz, as well as her brother Milton Schmalz. Dorothy is survived by her husband of 68 years, Edward as well as her two sons; Eric (Pam) Kruse of Prior Lake, MN and Karl (Heather) Kruse of Apple Valley, MN. She also has three grandchildren: Justin (Ashley) Kruse, Kirsten (Josh) Nalan, and Jaime (Jenn) Kruse. She has four great-grandchildren; Paige and Grant Nalan, as well as twins, Linden and Dorothy Kruse.