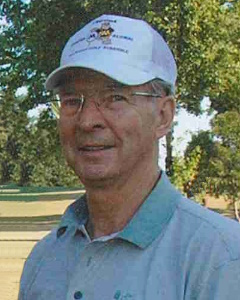 Service Information
Duane "Dewey" Franklin Klaustermeier, age 86, of Glencoe, Minnesota, passed away peacefully, surrounded by family, on Thursday, August 24, 2023, at GlenFields Living With Care in Glencoe.
Memorial Service will be held on Monday, August 28, 2023, at 11:00 A.M., at First Evangelical Lutheran Church in Glencoe, with interment following in the church cemetery.
Gathering of family & friends will be held on Monday, August 28, 2023, from 9:00 A.M. to 11:00 A.M., two hours prior to the service at the church.
Military Honors by the Glencoe Military Honor Guard.
In lieu of flowers, memorials in Dewey's name may be directed to a cause of your choice.
Visitation/Gathering
First Evangelical Lutheran Church
925 13th Street E
Glencoe, MN
Service
First Evangelical Lutheran Church
925 13th Street E
Glencoe, MN
Funeral Chapel
Johnson-McBride Funeral Chapel
1222 Hennepin Avenue
Glencoe, MN 55336
Phone:(320) 864-3737
Cemetery
First Lutheran Cemetery (Glencoe)
Glencoe, MN
Obituary
Duane "Dewey" Franklin Klaustermeier arrived in the world on May 1, 1937. He was born at home in Lester Prairie to Arnold and Gertie (Dose) Klaustermeier. His youth was spent on the farm with his four brothers, going to school (where he was one of two first-graders at St. Paul's Christian Day School in Lester Prairie), and participating in 4H. A natural athlete, Dewey excelled at sports, eventually playing football, basketball, and baseball for his high school teams. When he had extra cash on hand in those days, he spent it on natty clothes like the pair of pink corduroy pants that earned him the nickname "Pinky" during high school.
Following graduation, he enlisted in the US Navy and was stationed at Patuxent River Naval Base in Maryland. On the heels of his military service, he enrolled at the University of Minnesota in St. Paul and earned a degree in Animal Science/Nutrition (fortunately that floundering grade in Psych 101 didn't apply to animals?!) While at the U, Dewey invited a shy girl named Nelda Amdahl to a movie and the two hit it off. They were married on June 30, 1962, in Mabel, Minnesota.
After college, Dewey took a job with Glencoe Mills and the couple settled in Glencoe and started a family. The doctor's announcement of "It's a girl!" became a common refrain as they welcomed three daughters over five years. Dewey worked at Glencoe Mills for 26 years as their animal nutritionist and eventually served as general manager, all the while filling his free time with family activities, many rounds of golf, a multitude of church and community positions, lots of pheasant and duck hunting, and earning his pilot's license. He co-owned a Cessna and spent many happy hours in the air whether traveling for work, dipping a wing over friends' houses to say "hi", or competing in flour bombing during the annual Glencoe Fly-In.
Wrapping up his career spanning Glencoe Mills, Archer Daniels Midland, and QualiTech, Dewey retired in 2007. However, he didn't slow down. He and Nelda traveled far and wide visiting friends and seeing the world; and every fall, he could be found at "the duck shack" in Canada hunting with the guys. He continued his active church and community involvement most notably helping to start the Glencoe Woodworking Club and building out the space in the City Center. He and Nelda celebrated 61 fabulous years together on June 30, 2023. And he always had time to share his endless energy, wisdom, positivity, humor, and woodworking skills with his kids and grandkids.
Having lived a very full and purposeful life, Dewey, age 86, passed away peacefully on August 24, 2023, surrounded by family, at GlenFields Living With Care in Glencoe. Blessed be his memory.
Dewey is survived by his
Wife, Nelda Klaustermeier of Glencoe, MN;
Three daughters, Kathryn Klaustermeier of Polk City, IA,
                            Julie O'Connor and her husband, Kevin, of Minnetonka, MN,
                            Sarah Holahan and her husband, John, of University City, MO;
Eight Grandchildren, Abigail Olson, Emily Olson, Ryan (Brooke) O'Connor, Will O'Connor, Kyle O'Connor, Nicole Holahan, Adam Holahan, and AJ Holahan;
Two Brothers, Elton (Gloria) Klaustermeier and Larry (Ann) Klaustermeier;
Many other relatives and friends.
Dewey was preceded in death by his parents, Arnold and Gertie Klaustermeier; brothers, Victor and Donald Klaustermeier; sisters-in-law, Florence and Patricia Klaustermeier; brother-in-law, Duane Bartos; and nephews, Matthew Klaustermeier and Eric Amdahl.