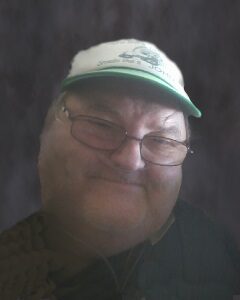 Service Information
Duane Eugene Voss, age 76, of Lennox, South Dakota, (Husband of Camille Voss of Silver Lake and Father of Melissa Voss of Plato) passed away Saturday, September 26, 2020, at Sanford USD Medical Center in Sioux Falls, South Dakota.
Private Family Service with Military Honors will be held.
Online Guest Book is available at www.mcbridechapel.com
Funeral Chapel
Johnson-McBride Funeral Chapel
1222 Hennepin Avenue
Glencoe, MN 55336
Phone:(320) 864-3737
Obituary
Duane Eugene Voss was born on April 9, 1944, in Lanark, Illinois, to Dorothy (Radmanovich) Buck.  He was the adoptive son of Kenneth L. and Betty Voss.  Duane received his education in Lanark, Illinois, thru the 11th grade.  Duane entered active military service in the United States Army on March 17, 1964, in Chicago, Illinois, and served his country during the Vietnam War.  He received an honorable discharge on January 18, 1967, Oakland California.
In 1967, Duane was united in marriage to Camille Marian Carr.  Duane and Camille made their home in various places including Freeport, Illinois, and Shullsburg, Wisconsin, where they were blessed with their two children, Melissa and Robert, which he loved very much.  He finally settled in South Dakota including the towns of Avon, Wagner, Mitchell and Lennox.  Duane and Camille shared over 53 years of marriage.
Duane drove semi, farmed, worked in a factory and had several odd jobs.  He was a jack of all trades. Duane was a mountain of a man full of happiness.  He was kind hearted and friendly to all.  Duane enjoyed farming, driving, playing cards and fishing with friends.  He was loved by all and very devoted to his children.  Duane will be missed by many but remembered in our hearts and memories forever. 
Duane passed away on Saturday, September 26, 2020, at Sandford USD Medical Center in Sioux Falls, South Dakota, at the age of 76 years, 5 months and 17 days.
Blessed be his memory.
Duane is survived by his;
Wife, Camille (Carr) Voss of Silver Lake, MN;
Daughter, Melissa Voss of Plato, MN;
Grandchildren, Dillion Voss, McKenzie Sweeney, Austin Sweeney;
Great Grandchildren, Lyberti Raye Voss, Oaklee Baysinger, Aaliyah Voss;
Siblings, Junior Buck,
Suzy Buck Alman,
Rosey Buck Hardwich;
Other relatives and many friends.
Duane was preceded in death by his Son, Robert Voss; Birth Mother, Dorothy Buck and her husband, Alfred; Birth Father, Charles W.; Adopted Parents, Kenneth and Betty Voss; Adopted Step Mother, Darlene Voss; Father-In-Law and Mother-In-Law, George and Camilla Carr; Brother, Verlyn Voss.