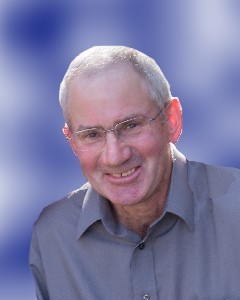 Service Information
Duane Nelson, age 57, of Winthrop passed away peacefully at his home on Thursday, May 12, 2016, after a battle with Pancreatic Cancer.
Mass of Christian Burial will be Wednesday, May 18th, 10:00 A.M. at St. Francis de Sales Catholic Church in Winthrop with interment in Pine Tree Cemetery, 6172 County Road 45, rural Brainerd, followed by a Celebration of Life at the Daggett-Brook Town Hall starting at 4:00 P.M.  Memorials preferred to the Winthrop Lions Club or the Leukemia and Lymphoma Society's Team in Training (www.lls.org). 
Visitation will be Tuesday, May 17th, from 4:00 P.M.-8:00 P.M. at the church. There will be a Prayer Service at 3:30 P.M. Visitation will continue one hour prior to the service at the church on Wednesday.
Visitation/Gathering
St. Francis de Sales Catholic Church
N Brown Street
Winthrop, MN
Service
St. Francis de Sales Catholic Church
N Brown Street
Winthrop, MN
Funeral Chapel
Dalin-Hantge Funeral Chapel
209 West Second Street
Winthrop, MN 55396
Phone:(507) 647-5326
Obituary
Duane James Nelson was born on January 28, 1959, in Brainerd, Minnesota, the son of Hilding "Bill" and Rita Nelson. He was an active FFA member and a 1977 graduate of Brainerd High School. Duane attended the University of Minnesota-Twin Cities where he was a member of the Delta Theta Sigma Fraternity and received his Bachelor of Science degree in Animal Science in the spring of 1981.
On June 20, 1981, Duane was united in marriage to Mary Hupf. They rented a farm near Owatonna, Mnnesota, and started their dairy farming career. They were blessed with three children: Erik, Tracy, and Brenda. In April of 1988 they purchased the farm north of Winthrop and built up a distinguished herd of Registered Holsteins and Ayrshires.  Duane's passion was his cows and he enjoyed using genetics and nutrition to develop the herd into what it is today.
Duane loved dairy farming, spending time with his family, especially his grandchildren, gardening, playing cards and games, being a Winthrop Lion and helping others. In 2009, he and daughter Brenda joined the Leukemia and Lymphoma Society's Team in Training where, over the span of 5 years, he completed one half marathon, 4 full marathons, and a duathalon. While with the Team he raised over $20,000 for cancer research.  He was an active member of the Winthrop Lions Club, St. Francis de Sales Catholic Church, and was on the board of directors for Genex Cooperative and Cooperative Resources International (CRI) for many years.
Duane is survived by:
Mary, his wife of 34 years;
children, Erik (Megan) Nelson,
                 Tracy Nelson, and
                 Brenda (Alex) Miller;
grandchildren, Charlie, Levi, and Nora Nelson, Caleb and Travis Miller;
siblings, Leo Nelson, Iris (Steve) Shively, William (Sue) Nelson, Ed (Gayle) Nelson, Rosanne (Bruce) Caughey, Ron (Barb) Nelson, Gloria (Rick Williams) Nelson;
many nieces and nephews.
Duane was preceded in death by his parents, Hilding "Bill" and Rita Nelson and brother-in-law, Steve Hupf.