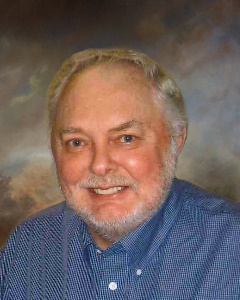 Service Information
Duane Stuewe, age 84, of Glencoe, Minnesota passed away on Tuesday, February 21, 2023, at Glencoe Regional Health in Glencoe, Minnesota.
Funeral Service will be held Monday, February 27, 2023, 11:00 A.M. at First Lutheran Church in Glencoe, Minnesota with interment in First Evangelical Lutheran Cemetery in Glencoe.
Visitation will be held on Sunday, February 26, 2023, from 4:00-7:00 P.M. at Johnson-McBride Funeral Chapel in Glencoe and will continue one hour prior to the service at the church.
Visitation/Gathering
Johnson-McBride Funeral Chapel
1222 Hennepin Avenue
Glencoe, MN
Website:hantge.com
Service
First Evangelical Lutheran Church
925 13th Street E
Glencoe, MN
Funeral Chapel
Johnson-McBride Funeral Chapel
1222 Hennepin Avenue
Glencoe, MN 55336
Phone:(320) 864-3737
Cemetery
First Lutheran Cemetery (Glencoe)
Glencoe, MN
Obituary
Duane Robert Henry Stuewe was born on August 9, 1938, in Green Isle, Minnesota. He was the son of Edgar and Edna (Lindemeier) Stuewe. Duane was baptized as an infant on August 28, 1938, by Pastor Herman AmEnd at Zion Lutheran Church in Benton Township, Carver County, Minnesota, and was later confirmed in his faith as a youth on March 29, 1953, by Pastor A.J. Fellwock at First Evangelical Lutheran Church in Glencoe, Minnesota. When Duane started school, he was only able to speak German. He received his education through the eighth grade before attending Glencoe High School for a short period of time. He had to quit school due to his father's health, as he was needed on the farm.
On April 12, 1958, Duane was united in marriage to Birdie Frahm by Pastor D. Chapman at First Congregational Church in Glencoe. Duane and Birdie made their home on the Stuewe Family Farm, north of Glencoe, Minnesota. This marriage was blessed with four children, Tamela, Lori Ann, Andrew, Chadwick. They shared 64 years of marriage.
Farming was Duane's life. He wanted nothing more than for his family to carry on that legacy. He was a hardworking man but never too busy to teach a lesson, share a story, or sit around the table with family and friends. Having the grandchildren and great-grandchildren around the farm brought him the most joy especially as he aged and his health declined. His hands were strong, but his heart was so tender and loving.
Duane enjoyed tractor pulling, snowmobile racing, going to auctions, playing sheepshead, and bowling. He started pulling tractors at the Hutchinson Fair and won the very first time he ever pulled. From then on, Duane was hooked and started traveling all over Minnesota and even to other states just to pull. He was a member of the NTPA for a number of years. Later on, he began snowmobiling with a group of friends which piqued his interest in snowmobiles and he began racing them. Duane and Birdie, along with some of their friends started a card club and they would take turns hosting at each other's homes. Fishing trips with family and friends were something Duane looked forward to; memories were made and great stories were brought home.
Duane passed away on Tuesday, February 21, 2023, at Glencoe Regional Health in Glencoe at the age of 84 years. Blessed be his memory.
Duane is survived by his:
Wife, Birdie Stuewe of Glencoe, MN;
Children, Tammy Kosek and her husband, Jeff of Brownton, MN,
                Chad Stuewe and his wife, Betsy of Glencoe, MN;
Grandchildren, Nick (Becky) Edwards, Josh (Jo) Kosek, Samantha (Jon) Murray, Brody (Amy) Edwards, Sabrina Kosek, Norique Stuewe;
Great-Grandchildren, Cody Vacek, Max Edwards, Jax Edwards, Grant Kosek, Gracyn Kosek, Emerson Edwards, Everly Murray, Graeme Murray, Huxton Edwards;
Son-in-law, Paul Edwards, and his wife, Renee;
Step-grandson, Mason Trippel;
Siblings, Marlys Hueser and her husband, Jim of Glencoe, MN,
               Germayne Winter and her friend, Howie Herbst of Glencoe, MN,
               Sandy Warford and her husband, Denny of Coldwater, MI,
               Doug Stuewe and his wife, Lynn of Glencoe, MN;
Sister-in-law, MaryAnn Frahm;
Many nieces, nephews, other relatives, and friends.
Duane was preceded in death by his Parents, Edgar and Edna Stuewe; Son, Andrew Stuewe; Daughter, Lori Ann Edwards; In-laws, Elmer and Jessica Frahm, Al Miller, Florence and Lewis Libra, Sam Edson, James and Cherrie McNeilly, Junior and Marlene Frahm, Henry and Jan Frahm, Gary Frahm.