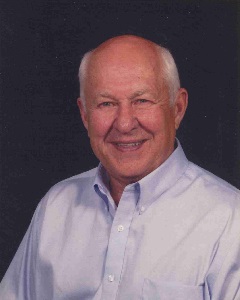 Service Information
Edward "Pete" Pinske, age 92, of Gaylord passed away Tuesday, June 27, 2023, at Bayside Manor in Gaylord.
Memorial Service will be Saturday, July 8, 2023, 11:00 A.M. at Immanuel Lutheran Church with interment in the church cemetery.
Gathering of Family and Friends will be Friday, July 7, 2023, from 4:00 P.M.-7:00 P.M. at the Egesdal Funeral Home in Gaylord and will continue one hour prior to the service at the church on Saturday.
Visitation/Gathering
Egesdal Funeral Home
74 Main Avenue
Gaylord, MN
Website:hantge.com
Service
Immanuel Lutheran Church
315 5th Street
Gaylord, MN
Funeral Chapel
Egesdal Funeral Home
74 Main Avenue
Gaylord, MN 55334
Phone:(507) 237-2388
Cemetery
Immanuel Lutheran Cemetery (Gaylord)
Highway 22 North
Gaylord, MN
Obituary
Pete was born on June 1, 1931, to Edward H. and Sidonia (Wolff) Pinske. He was baptized and confirmed at St. Paul's E&R Church in Plato, Minnesota. Pete attended primary school in Plato and graduated from Glencoe High School in 1949. He went on to study drafting and estimating at Dunwoody in Minneapolis and then became a partner in Edward H. Pinske and Sons in Plato.
On October 20, 1951, Pete married his high school sweetheart, Arlene Bartels, at First Lutheran Church in Glencoe. Pete and Arlene's love and devotion was evident throughout their marriage. In 1964, Pete and Arlene decided to move their family (and the home he built) to Gaylord, Minnesota, where they established E.J. Pinske Builders.
Pete's love for his work and his strong work ethic was well known and respected by everyone with whom he worked, including long time employees Myron Nelson (48 years) and Marvin Krentz (46 years). Three generations of Pinskes erected many buildings over the past 100 years. Pete was most proud of the more than 45 churches and countless barns he and his family built. Pete continued to enjoy working with wood long into his retirement, even turning a bowl on his lathe the day before his recent hospitalization. Homes of family and friends throughout the world are filled with wooden bowls, clocks, crosses and furniture he made "at the shop".
Pete remained involved in his church and community throughout his life, generously sharing his knowledge and hobbies. He introduced his family and countless others to the Bible, woodworking, hunting, fishing, beekeeping, tapping maple trees and skiing. Many weekends found Pete taking his children and their friends to Minnesota ski hills in the school bus he refurbished. Pete skied well past his 80th birthday. A point of pride was the free lift tickets he received at his favorite ski area in Park City, Utah, because of his age. He and Arlene made lifelong friends through Rotary International Ski Fellowship, skiing throughout the western United States, including Alaska, and Canada. Many memorable summer fishing trips were also made to Canada, especially to Minaki. Pete and Arlene traveled to twelve different countries and visited three of the Rotary foreign exchange students they hosted. 
Pete is survived by Arlene, his loving wife of 72 years. He will be greatly missed by his children: David (Cathy) Pinske, Lora (Gregg) Sunder, Lynn Pinske, Paulette (Mark) Lenz, and Ned (Lezlie) Pinske. Pete's 10 grandchildren shared many special moments with him: Aaron (Melissa) Lenz, Emily (Ryan) Aubrey, Jon Mark (Hillary) Lenz, Joseph (Kate) Sunder, John Erik (Inés) Sunder, Jennifer (John) Sunder-Bratz, Katrina Pinske, Erich, Isabelle and Eva Pinske. He adored his 9 great-grandchildren: Henrik, Audrey, Samuel and Eloise Lenz, Anabelle and William Aubrey, Miles and Nina Sunder, and Gwyneth Sunder-Bratz. Pete will be fondly remembered by his sister Lois Pinske, brother Tom (Olive) Pinske, nephew Barre Pinske, other nieces and nephews, and his friend and business partner Ian Sing.  
Pete was preceded in death by his parents, siblings Bob, Chuck and Mary Ellen, and several in-laws, nieces and nephews.
Pete helped build many hand-cranked mobility carts, giving the gift of mobility to people in developing countries. Please consider donating to Mobility Worldwide Minnesota-TC, or to a charity of your choice.