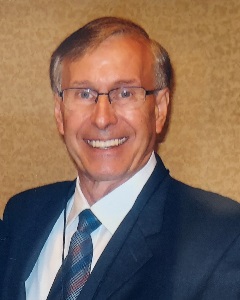 Service Information
Elden "Al" Egesdal, age 85, of Gaylord passed away Wednesday, September 13, 2023, at Bayside Manor in Gaylord.
Funeral Service will be Thursday, September 21, 2023, 10:30 A.M. at Creekside Community Church in Arlington with interment in the Gaylord City Cemetery in Gaylord.
Visitation will be Wednesday, September 20, 2023, from 4:00 P.M.-7:00 P.M. at the Egesdal Funeral Home in Gaylord and will continue one hour prior to the service at the church on Thursday.
Visitation/Gathering
Egesdal Funeral Home
74 Main Avenue
Gaylord, MN
Website:hantge.com
Service
Creekside Community Church
114 Shamrock Dr
Arlington, MN
Sibley
Funeral Chapel
Egesdal Funeral Home
74 Main Avenue
Gaylord, MN 55334
Phone:(507) 237-2388
Cemetery
Gaylord Municipal (Gaylord)
Half mile south of Gaylord
Gaylord, MN
Obituary
Elden "Al" Eugene Egesdal was born on August 1, 1938, in Elmore, Minnesota. He was the son of Earl and Laura Bell (Eichhorn) Egesdal. Al was a member of Creekside Community Church in Arlington. He professed his faith as a born again Christian, (John 3:3); and trusted the Lord. Al attended Bible Study and worship services and served as an usher and former high school Sunday School teacher. He received his education in Elmore and was a graduate of the Elmore High School Class of 1956. He furthered his education at the Lutheran Bible Institute in Minneapolis and the University of Minnesota Department of Mortuary Science in Minneapolis. While attending college and shortly after, Al resided in Minneapolis. He also resided in Anchorage, Alaska, and St. Peter, Minnesota. Al moved to Gaylord in 1972 where he made his permanent home.
Al was employed with Washburn-McReavy Mortuary in Minneapolis from 1959-1963; Evergreen Memorial Chapel in Anchorage, Alaska, from 1963-1965; Klein Funeral Home in St. Peter, Minnesota, from 1965-1972; and Quist and Johnson Furniture, Floor Covering and Funeral Service in Gaylord from 1972-1977. In 1977, Al purchased the Quist and Johnson business from Gerald Johnson. He also purchased the funeral homes in Winthrop, Fairfax, Hutchinson and Westbrook. In 1996, Al sold the Winthrop and Fairfax funeral homes to Robert and Richard Hantge of Hutchinson and in 2004 he then sold the Gaylord funeral home to the Hantge family as well and continued to be employed by the Hantge Family on a semi-retired basis.
Since retirement, Al has enjoyed traveling to visit family in Arizona, Hawaii, Norway and also a trip to South Africa. He enjoyed yard work, visiting his children, and attending his grandchildren's activities. Al also volunteered in the community and his church. He was active in the Gaylord community, serving on many boards and committees which included, Gaylord Cub Scouts of America, Gaylord Sertoma Club, Gaylord Rotary Club, Gaylord Chamber of Commerce-retail committee, Gaylord Homes, Inc., serving as an usher at church and he coached T-ball and little league baseball when his children were younger.
On October 18, 2013, Al was united in marriage to the love of his life, Belinda Walker in Gaylord.
In 2013, Al was honored by the Minnesota Funeral Directors Association for being licensed for 50 years in funeral service. Al truly understood his calling in life; to help others through the death and grieving process. His service, which spanned over 60 years, touched the lives of thousands. He loved his wife, children, grandchildren, brother and sisters very much.
Al touched all those around him with deeds of kindness, words of encouragement to family and friends and nearly 60 years of funeral service, caring for the needs of the Gaylord, New Auburn, Bernadotte, Winthrop, and Fairfax communities. Al had a selfless love we will treasure forever.
Al is survived by his:
Wife,                      Belinda Egesdal of Gaylord, MN;
Children,                John Egesdal of Durango, CO,
                                David Egesdal of Woodbury, MN,
                                Thomas Egesdal of Green Bay, WI,
                                Ruth (Dr. Frank) Nicolosi of Rockford, IL, and
                                James Egesdal of Gaylord, MN;
Step-children, Chantell (Ryan) Joffe and David (Sarah) Walker;
Grandchildren, Julia Egesdal, Timothy Solie, Kimberly Nicolosi, Claire Egesdal, Carter Egesdal, Jackson Egesdal, Lucas Egesdal;
Step-grandchildren, Ben Joffe, Mark Joffe, Isabella Walker;
Siblings, Miriam Engebretson of Anchorage, AK;
Brother-in-law, Rev. Gordy Trelstad of Redwing, MN;
Nieces, Nephews, other relatives and friends.
Al was preceded in death by his Parents, Earl and Laura Bell Egesdal; Sister, Karen Trelstad; Brother, Sanford Egesdal; Brother-in-law, Rev. Bruce Engebretson.