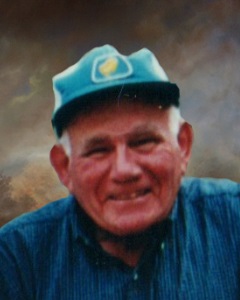 Service Information
Elgar Kiecker, age 92, of Fairfax formerly of Franklin, passed away Thursday, September 1, 2022, at the Mala Strana Assisted Living and Rehabilitation Center in New Prague, Minnesota.
Funeral Service will be Thursday, September 8, 2022, 11:00 A.M. at the Hauser-Hantge Funeral Chapel in Fairfax with interment in St. Andrew's Catholic Cemetery, Cairo Township, Renville County, Minnesota.
Visitation will be from 9:00 A.M.-11:00 A.M. prior to the service on Thursday.
Following interment, lunch will be provided at the Lion's Den in Fairfax.
Military Honors by the Fairfax Honor Guard.
The family asks that memorials be made in his name to Fairfax American Legion Post 205.
Visitation/Gathering
Hauser-Hantge Chapel
601 South Park Street
Fairfax, MN
Website:hantge.com
Service
Hauser-Hantge Chapel
601 South Park Street
Fairfax, MN
Website:hantge.com
Funeral Chapel
Hauser-Hantge Funeral Chapel
601 South Park Street
Fairfax, MN 55332
Phone:(507) 426-7274
Cemetery
St. Andrews Catholic Cemetery (Cairo Twp)
Cairo Township, rural Fairfax, Renville County, MN
Fairfax, MN
Obituary
Elgar Ray Kiecker was born in Fairfax on October 28, 1929, and was the eldest of four children to Ernest and Leora (Ruschmeyer) Kiecker. He was baptized and confirmed in his faith at Emanuel Lutheran Church in Wellington Township, rural Fairfax. Early on he attended country school and later graduated from Fairfax High School in 1948. 
Elgar spent several years performing various farming duties and joined the National Guard. He was called to active duty with the United States Army in 1951 and was honorably discharged in 1953, but stayed involved with the National Guard until 1957 reaching the rank of Master Sergeant (E7). 
Elgar owned and operated a trucking business for ten years hauling grain, livestock, and other products. Elgar enjoyed dancing and met Arline Fox at a dance in Montevideo, Minnesota.  Elgar and Arline were united in marriage on January 11, 1961, and after a 30-day honeymoon covering the east coast and across to Oklahoma, they made their home in Fairfax. The union produced seven children. Elgar worked for Fairfax Grain and Supply, Fairfax Municipal Liquor, and Crystal Farms for many years before retiring at the age of 78.
They were both avid gardeners and gave of their bounty to friends and family.  After retirement Elgar and Arline spent time traveling within the United States to see things that were not included in the extended honeymoon and made a trip to Canada. 
Blessed be his memory.
Elgar is survived by:
Sons,    Todd (Linda) Kiecker of Fairfax, MN,
              Paul (Jan) Kiecker of Woodbridge, VA,
              Mark Kiecker of Fairmont, MN,
              Bradley Kiecker of Fairmont, MN, and
              Dennis Kiecker of Fairmont, MN;
Daughters,       Charlotte (Kern) Nelson of Brooten, MN, and
                        Karen Kiecker of St. Louis Park, MN;
8 grandchildren;
3 great-grandchildren;
3 great-great-grandchildren;
Sister, Lila Anderson;
brothers and sisters-in-law, Rita Trapp, Janet (DuWayne) Haney, Kathleen Marks, Jean (Dean) Rood, Suzanne (Scott) Sanders, and John (Kay) Fox.
Elgar was preceded in death by his wife, Arline; parents; brother Marlin Kiecker; an infant brother; brothers and sisters-in-law, Loren Anderson, Elaine Kiecker, Charles Trapp, Quentin Marks, Diane Fox, Virginia Fox, Daniel Fox, and Mary Ellen Fox.