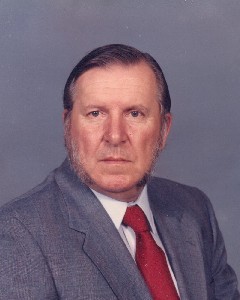 Service Information
Elmer A. Pitzner, age 83, of Gaylord, passed away Thursday, June 11, 2015, at the Oak Terrace Health Care Center in Gaylord.
Funeral Service will be Wednesday, June 17th, 11:00 A.M. at Immanuel Lutheran Church in Gaylord with interment in the church cemetery.
Visitation will be Tuesday, June 16th, from 4:00 P.M.-8:00 P.M. at the Egesdal Funeral Home in Gaylord. Visitation will continue one hour prior to the service at the church on Wednesday.
Visitation/Gathering
Egesdal Funeral Home
74 Main Avenue
Gaylord, MN
Website:hantge.com
Service
Immanuel Lutheran Church
315 5th Street
Gaylord, MN
Funeral Chapel
Egesdal Funeral Home
74 Main Avenue
Gaylord, MN 55334
Phone:(507) 237-2388
Cemetery
Immanuel Lutheran Cemetery (Gaylord)
Highway 22 North
Gaylord, MN
Obituary
Elmer Alfred Pitzner was born on June 25, 1931, in Searles, Minnesota, to the parents of Albert and Lydia (Podratz) Pitzner. He was one of four children, Lorraine, Elmer, Willard and Frederick. The Pitzner's lived in Searles until Elmer was four years old and then moved to Gaylord. Elmer was baptized as an infant and was later confirmed in his faith as a youth. Elmer attended Immanuel Lutheran School and graduated from Gaylord High School in May of 1950.
During his high school years, he worked for his uncle, the late Mr. Paul Podratz, driving truck. After high school, he worked for Poquette Chevrolet, various construction companies, Dittrich Trucking, worked on two pipelines that run through Minnesota and various other companies.
On August 11, 1955, he married his sweetheart of many years, the late Grace Kretsch. They resided in New Ulm, Minnesota, a few years before moving to Gaylord. They had two children, Steven Pitzner and Karen Renee Pitzner.
During his life, Elmer enjoyed many things; fishing trips, ice fishing, riding his Harley's, playing cards, shooting pool, family gatherings, taking trips and camping.
He passed away surrounded by his family on Thursday, June 11, 2015, at Oak Terrace Health Care Center in Gaylord at the age of 83 years. Blessed be his memory.
Elmer is survived by his:
Son,                Steven Pitzner of Gaylord, MN;
Daughter,       Karen Schneider and her husband, Tom of Shakopee, MN;
Granddaughter, Tasha Grace Larson and special friend, Brad Lieser of Shakopee, MN;
Step-Granddaughter, Sammatha Davis and her husband, Zack of Belle Plaine, MN;
Great-Grandchildren, Dominikk, Kylie, and Rayne;
Sister,             Lorraine Wentzlaff of Gaylord, MN;
Brother,          Willard Pitzner and his wife, Mary Ann of Shakopee, MN;
Many Nieces, Nephews, Cousins, other relatives and friends.
Elmer was preceded in death by his Parents, Albert and Lydia Pitzner; Wife, Grace Pitzner; Brother, Fred and Betty Pitzner; and Brother-In-Law, Ellsworth Wentzlaff.