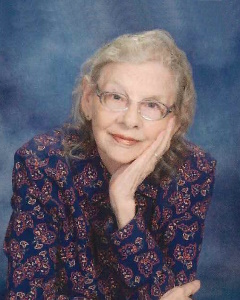 Service Information
Elsie M. Dettman, age 96, of Hutchinson, Minnesota, passed away on Friday, April 21, 2023, at St. Cloud Hospital in St. Cloud, Minnesota.
Funeral Service will be held on Thursday, April 27, 2023, at 11:00 A.M. at St. Paul's Lutheran Church in Stewart, Minnesota, with interment in the church cemetery.
Visitation will be held one hour prior to the service at the church.
Visitation/Gathering
St. Paul's Lutheran Church
300 Croyden Street
Stewart, MN
Service
St. Paul's Lutheran Church
300 Croyden Street
Stewart, MN
Funeral Chapel
Dobratz-Hantge Funeral Chapel
899 Highway 15 South
Hutchinson, MN 55350
Phone:(320) 587-2128
Cemetery
St. Paul's Lutheran Cemetery (Stewart)
300 Croyden St - Across Croyden Street from Church
Stewart, MN
Obituary
Elsie Martha Dettman was born on January 14, 1927, in Collins Township, McLeod County, Minnesota. She was the daughter of Otto and Alvina (Radtke) Gaulke. When she was born, Elsie weighed about three pounds. The doctor had said she wouldn't make it. Elsie's grandma, Minnie (Fuerst) Radtke, cleaned her up and placed her in a shoe box right next to the cooking stove. Elsie was baptized as an infant on January 16, 1927, at home by Pastor Heinrich Weerts, and was later confirmed in her faith as a youth on June 8, 1941 by Gerhard Schmidt at Immanuel Lutheran Church in Brownton. She learned her confirmation lessons in German. Elsie received her education through the eighth grade at District 31 Country School.
On February 25, 1945, when she was 18 years old, Elsie was united in marriage to Eugene Dettman at Immanuel Lutheran Church in Brownton. This marriage was blessed with three children, Gary, Bonnie and Joel. Elsie and Eugene made their home in Stewart, Minnesota, for 28 years until they were divorced in 1973.
Elsie worked as a Telephone Operator in Stewart. She also worked in production at 3M for 15 years before retiring in 1990. After retirement, she worked at Hands Inc. in Winthrop, Minnesota. Elsie was a member of St. Paul's Lutheran Church in Stewart. She was also a member of Polka of America Club, and a life member of the Marine Corps League Auxiliary.
Elsie enjoyed dancing and polka music. As a young girl, her brother, Martin, took her to New Auburn, Minnesota, to see Lawrence Welk perform. Elsie was able to dance with Lawrence while there. Her love of polka music followed her into adulthood when she won the 3M Polka Contest in both 1988 and 1989. Elsie also enjoyed attending church and her daily devotionals. She especially enjoyed spending time with her family, grandchildren and friends.
Elsie passed away from a heart attack on Friday, April 21, 2023, at St. Cloud Hospital in St. Cloud, Minnesota, having reached the age of 96 years, 3 months, and 7 days.
Blessed be her memory.
Elsie is survived by her:
Children, Gary Dettman and his wife, Linda of Stewart, MN,
Bonnie Mauritz and her husband, John of Litchfield, MN,
Joel Dettman and his wife, Karen of Hutchinson, MN;
Grandchildren, Michael (Patti) Dettman, Sarah (Jeffrey) Baumgartner, Nick (Chanda) Egge, Dan (Jennifer) Egge, Matthew (Lindsay) Mauritz, Leah (Sam) Ol, Amanda (Levi) Satterlee;
Step Grandson, John (Brenda) Mauritz;
Great Grandchildren, Anthony, Mackenzie, Brexton, Emmett, Kymberly, Lara, Marcellus, Isabelle, Maximus, and Henry;
Step Great Grandchildren, John and Ashley;
Great-Great Grandchildren, Michael, Amelia, Bailey, Logan, Easton, Brynn;
Many beloved nieces, nephews, other relatives, and friends.
Elsie is preceded in death by her Parents, Otto and Alvina Gaulke; Ex-Husband, Eugene Dettman; Siblings, Frederick (Meta) Gaulke, Walter (Lorraine) Gaulke, Martin (Ethel) Gaulke, Frieda (Paul) Kietzman, Selma (Ervin) Froemming, Amanda (Benjamin) Silferath, Hilda (Howard) Fenske, Esther (Otto) Streseman.