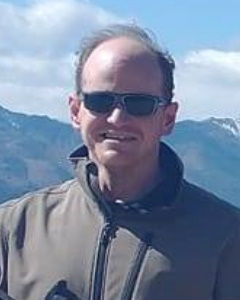 Service Information
Eric A. Tonn, age 36, of Hutchinson, Minnesota, passed away on Friday, July 29, 2022, at Hennepin County Medical Center in Minneapolis, Minnesota.
Memorial Service will be held on Saturday, August 13, 2022, at 10:30 A.M. at Dobratz-Hantge Funeral Chapel in Hutchinson.
Gathering of Family and Friends will be held one hour prior to the service at the funeral chapel.
Funeral Chapel
Dobratz-Hantge Funeral Chapel
899 Highway 15 South
Hutchinson, MN 55350
Phone:(320) 587-2128
Obituary
Eric Anthony Tonn was born on July 30, 1985, in Rancho Cordova, California. He was the son of Michael and Christina (Ewald) Tonn. Eric was baptized as an infant at the Base Chapel at Mather Air Force Base in Mather, California. His family moved to several locations before settling in Hutchinson, Minnesota, in 1999. Eric was a graduate of the Hutchinson High School Class of 2003. He furthered his education at Ridgewater Technical College in Hutchinson and received a degree in Network Administration.
Eric was employed at 3M in Hutchinson. He had a strong work ethic and didn't mind working overtime if needed. Eric recently bought a home north of Hutchinson and enjoyed the peace and tranquility of country living near the lake.
Eric had a zest for adventure. He enjoyed computers, music, motorcycles, snowmobiles, and shooting various firearms. Eric also enjoyed traveling to places that he had never been to. He especially enjoyed spending time with his family and friends. Eric was usually quiet at first meeting. You knew you had a friend when Eric became comfortable around you and opened up.
Eric passed away on Friday, July 29, 2022, at Hennepin County Medical Center in Minneapolis, Minnesota, at the age of 36 years.
Blessed be his memory.
Eric is survived by his:
Parents, Michael and Christina Tonn of Hutchinson, MN;
Aunts and Uncles, Mary Niece of Hutchinson, MN,
Henry Ewald of Darwin, MN,
Matt Tonn and his wife, Melissa of Lester Prairie, MN,
Mary Wilke and her husband, Rick of Hutchinson, MN,
Maurice Tonn and his significant other, Sharon Hittle of Lester Prairie, MN;
Many cousins and other relatives and friends.
Eric is preceded in death by his Grandparents, Raymond and Marie Ewald and Marvin and Mabel Tonn; Aunt, Roselyn Ewald.