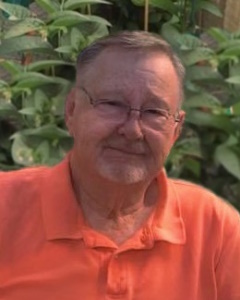 Service Information
Errolan "Err" Alvin Senske, age 79, of Glencoe, Minnesota, passed away on Wednesday, October 11, 2023, at Glencoe Regional Health in Glencoe.
Memorial Service will be held Friday, October 27, 2023, 11:00 A.M., at Christ Lutheran Church in Glencoe, with interment following in the Christ Lutheran Church Columbarium.
Gathering of Family & Friends will be held Thursday, October 26, 2023, from 5:00-8:00 P.M., at Christ Lutheran Church in Glencoe, and will continue one hour prior to the service at the church on Friday.
Military Honors by the Glencoe Military Honor Guard.
The memorial service will be livestreamed on the Christ Lutheran Church YouTube channel. (https://www.youtube.com/@ChristLutheranChurchGlencoeMN).
Visitation/Gathering
Christ Lutheran Church
1820 Knight Avenue N
Glencoe, MN
Service
Christ Lutheran Church
1820 Knight Avenue N
Glencoe, MN
Funeral Chapel
Johnson-McBride Funeral Chapel
1222 Hennepin Avenue
Glencoe, MN 55336
Phone:(320) 864-3737
Obituary
Errolan "Err" Alvin Senske was born in Glencoe, Minnesota on February 14, 1944, to Alvin and Bernetta (Albrecht) Senske. He was baptized as an infant in 1944 and confirmed into his faith as a youth in 1958, both at Immanuel Lutheran Church in New Auburn, Minnesota. Errolan received his grade school education in New Auburn, received his high school education in Glencoe, and graduated with the Glencoe High School class of 1962.
On June 15, 1966, Errolan entered active military service and served in the United States Army. He achieved the rank of Private First Class (E-3). He received an Honorable Discharge on May 27, 1968.
On November 28, 1970, Errolan was united in marriage to Donna Lee at St. Paul's Lutheran Church in Gaylord, Minnesota. After their marriage, the couple resided in Glencoe. Errolan was employed at Green Giant in Glencoe. He retired in 2008 after working there for 40 years. Errolan and Donna were blessed with two children, Travis and Kristal. They shared over 52 years of marriage.
Errolan enjoyed going to auctions, playing cards, having coffee, and socializing with friends. Errolan was an avid sports fan…the "Sid" of Glencoe. He followed town team ball, proud GSL Panther fan, loved the Minnesota Twins and Vikings, and loved to collect sports cards and memorabilia. He volunteered his help with GSL HS activities starting back many years to helping with kids at the State football tournaments at the dome, with the GSL HS Baseball team, and helped out at the Brewer's baseball games.  Errolan's favorite hobby was spending time with his children and grandchildren attending any and all events they were involved in. Errolan and Donna moved to Orchard Estates in Glencoe in 2022,  he loved to partake in the activities there; this included playing bingo, playing cards, and playing sports on the Wii. Spending time with his family was what he truly cherished most, always there for them for whatever they needed.  
Errolan passed away on Wednesday, October 11, 2023, at Glencoe Regional Health in Glencoe, at the age of 79 years, 7 months, 27 days. Blessed be his memory.
Errolan is survived by his
Devoted Wife of 52 Years, Donna Senske of Glencoe, MN;
2 Loving Children, Travis Senske and his wife, Valerie, of Beaverton, OR, Kristal Elias and her husband, Ryan, of Glencoe, MN;
Grandchildren, Mikayla Amberg, Kendall Amberg, Kaeden Amberg, Tyson Senske, Cooper Senske, Ava Elias, Isabelle Elias;
Sister, Jeannine Gehlen of Hutchinson, MN;
Sisters-in-law and Brothers-in-law, Diane Senske of Cokato, MN,
                                                         Diane Loudon and her husband, Jeff, of Deer River, MN,
                                                         Gary Lee and his wife, Anke, of Daphne, AL,
                                                         Larry Lee and his wife, Lisa, of Maplewood, MN;
Many aunts, cousins, nieces, nephews, and friends.
Errolan was preceded in death by Parents, Alvin and Bernetta Senske; Father-in-law and Mother-in-law, Ervin and Evelyn Lee; Brother, Terry Senske; and Nephew, Quinn Senske.