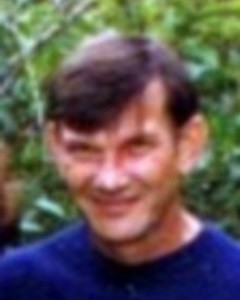 Service Information
Erwin Sellner, age 70, of Hector, Minnesota, passed away Friday, January 1, 2016, at the Renville County Hospital in Olivia, MN.
Visitation will be held Thursday, January 7, 2016, from 4:00 – 7:00 P.M. at the Leavenworth Church of Japanese Martyrs, rural Sleepy Eye.  A Prayer Service will follow at 7:00 P.M. with Sister JoAnne Backes, OSB officiating.
Visitation/Gathering
Funeral Chapel
Hughes-Hantge Funeral Chapel
311 Main Street S.
Hector, MN 55342
Phone:(320) 848-6297
Obituary
Erwin Florian Sellner was born on May 20, 1945, in Sleepy Eye, MN to Albert and Sophie (Mathiowetz) Sellner.  He was the youngest of nine children.  He was baptized at the Church of the Japanese Martyrs in Leavenworth, MN.  He attend schools at District 70, Leavenworth, and Comfrey. 
Ervie was a member of the National Guard and worked various jobs when he was young. Among those were the creamery, a carpenter with his brother Leander, and Mathiowetz Construction.  These led to his employment at Haas Press (later Advertising Unlimited Inc) as a supervisor in the collating department.  During this time, he met and married Rita Wunsch on June 13, 1974.  Unto this union, his only son, Mark was born. Following their divorce, Ervie became an over-the-road truck driver, hauling mainly on the east coast.  He met Jo Rozier, and they were married October 18, 1986 in Rich Creek, VA.  Following their marriage, they settled in John's Island, SC, where they resided until Jo's death in 1998.  Ervie then moved back to MN and settled in Hector to be near his son, Mark. He lived there until the time of his death.
Ervie was an avid baseball and fast pitch softball player for many years.  He bowled and enjoyed fishing and deer hunting.  He followed in his older brothers' footsteps by becoming a blood donor for the American Red Cross.
In the early morning hours of January 1, 2016, Erwin passed away at the Renville County Hospital in Olivia, having reached the age of 70 years.  Blessed be his memory.
Ervie is survived by his:
Son, Mark Sellner (Nicki Plahn) of New Hope, MN;
Step-sons, Dee (Wanda) Rozier, and Garr Rozier, all of Charleston, SC;
Step-granddaughters Amanda and Ashley, as well as Nicki's children, Lily and Noah.
He is also survived by his:
Brothers: Lawrence Sellner of Sleepy Eye, Robert "Brother Martin" Sellner of the Philippines, Jerome (Janice) Sellner of New Ulm, MN, and Albert Sellner of Leavenworth, MN;
Sister Elaine (Merle) Schueler of Sleepy Eye, MN;
many Nieces and Nephews.
He was preceded in death by his Wife, Jo Anna Rozier, Parents, Albert and Sophie Sellner, Brothers Leander and Vernard, Sister Viola Wersal, In-laws Norbert Wersal and Nadine Sellner, and Niece Sandra (Schueler) Schroepfer.