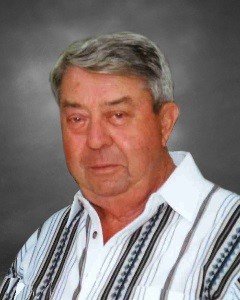 Service Information
Eugene Aune, age 90, of Hutchinson, Minnesota, passed away Thursday, September 28, 2017, at Harmony River Living Center in Hutchinson.
Memorial Services will be held Tuesday, October 3, 2017, 2:00 P.M. at Faith Lutheran Church in Hutchinson. Interment will be in the Oakland Cemetery in Hutchinson at a later date.
A gathering of friends and family will be held one hour prior to the service at the church.
Visitation/Gathering
Faith Lutheran Church
335 Main Street S
Hutchinson, MN
Service
Faith Lutheran Church
335 Main Street S
Hutchinson, MN
Funeral Chapel
Dobratz-Hantge Funeral Chapel
899 Highway 15 South
Hutchinson, MN 55350
Phone:(320) 587-2128
Cemetery
Oakland Cemetery
805 Hwy 15 South
Hutchinson, MN
Obituary
Eugene Clayton Aune was born on June 21, 1927, in Fergus Falls, Minnesota. He was the son of Carl and Ruby (Jante) Aune. Eugene was baptized as an infant and was later confirmed in his Lutheran faith as a youth. He received his education in Fergus Falls Public Schools, and later earned his GED in Mankato, Minnesota.
On June 10, 1950, Eugene was united in marriage to Marjorie Grant in Sisseton, South Dakota. Their marriage was blessed with two daughters, Janet Kay and Patricia Ann. During their marriage they resided in multiple locations as a result of Eugene's employment. Those locations included Minnesota, North Dakota, South Dakota, and Montana. After Eugene's retirement they spent 19 years wintering in Arizona and summers in Fergus Falls. They shared 66 years of marriage together until Marjorie passed away on September 21, 2016.
Eugene worked for the State of Minnesota in Bridge Maintenance for a number of years. At the time of his retirement, he held the position of President of Middle Management Association for the State of Minnesota.
Eugene was a member of the Fergus Falls Elks Lodge #1093, the Fergus Falls American Legion Post 30, the Hutchinson American Legion Post 96, the Fergus Falls Eagles Club #2339, and the Hutchinson VFW Post 906. 
Eugene enjoyed traveling, fishing, and hunting. He especially enjoyed spending time with his family, grandchildren, great grandchildren, and many friends.
When Eugene needed assistance with his daily care, he became a resident of Harmony River Living Center in Hutchinson on July 28, 2012. He passed away there on Thursday, September 28, 2017, at the age of 90 years.
Blessed be his memory.
Eugene is survived by his:
Daughters, Janet Kilian and her husband, Steven, of Hutchinson, MN,
                   Patricia Peasley of Hutchinson, MN;
Grandchildren, Eric (Tara) Kilian, and Amy (Sara) Kilian;
Great-Grandchildren, Rowan, Brenna, and Briley Kilian;
Siblings, Joyce Hegge of St. Paul, MN,
               Donna Roach and her husband, Robert, of Moorhead, MN,
               Richard Aune and his wife, Marlene, of Haines City, FL,
               Deloris Soderquist and her husband, Maynard, of St. Paul, MN,
Sister-In-Laws, Delores Aune of Fargo, MN,
                          Kay Garner and her husband, Jack, of St. Paul, MN;
Eugene enjoyed being a special part of the lives of Brett (Bonnie) Hopponen and Brooke (Dan Jones) Hopponen and their children and grandchildren;
Many other relatives and friends.
Eugene is preceded in death by his Parents, Carl and Ruby Aune; Wife, Marjorie Aune; Step Father, Selvin Severson; Siblings, Duane Aune and Gordon Aune; Brother-In-Law, Robert Hegge; and Parent-In-Laws, Vernon and Joyce Grant.