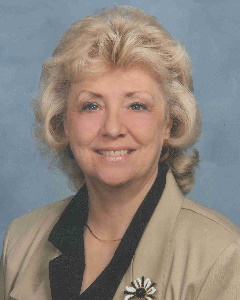 Service Information
Evangeline Louise Erickson, age 90, of Norwood Young America, Minnesota, passed away Thursday, May 12, 2022.
Private family services have been held.
Obituary
Evangeline Louise Erickson was born on November 7, 1931, in Young America, Minnesota.  She was the daughter of Robert and Clara (Hedtke) Koepsell.  She was baptized as an infant on November 29, 1931, by Pastor Abraham and was later confirmed in her faith as a youth on March 28, 1945, by Pastor Kramer, both at St. John's Lutheran Church in Norwood Young America. She attended school in Young America and Central High School in Norwood.
On September 11, 1948, Evangeline was united in marriage to Leland Erickson at the Dassel Lutheran Church by Rev. Philip Leaf. They were blessed with three children, Brenda, Craig, and Thomas. Evangeline and Leland made their home in Young America, Watertown, and Delano until they settled in the Norwood Young America area. Evangeline and Leland shared 58 years of marriage together until Leland passed away on May 12, 2007.
Evangeline was employed as a Realtor in the Norwood Young America area for many years.
Evangeline was very involved in the Norwood Young America community and she enjoyed supporting local events and volunteering her time and talents in the community.
Evangeline enjoyed researching her ancestry, looking through family photographs, and working on family genealogy. She loved to read and spend time with her children, granddaughters, and great-grandchildren.
Evangeline passed away on Thursday, May 12, 2022, at the age of 90 years old. Blessed be her memory.
Evangeline is survived by her:
Daughter, Brenda Erickson of Hutchinson, MN;
Sons, Craig (Lisa-Anne) Erickson of Hopkins, MN,
           Thomas Erickson of Hutchinson, MN;
Granddaughters, Jennifer (Joe) Moore and Grace Erickson;
Great-Grandchildren, Isaiah Moore, Miranda Moore, Anna Moore, and Levi Moore;
Nieces, nephews, other relatives and friends.
Evangeline is preceded in death by her Parents, Robert and Clara Koepsell; Husband, Leland Erickson; Parents-in-law, Oscar and Esther (Lassila) Erickson; Sisters-in-law and Brothers-in-law.