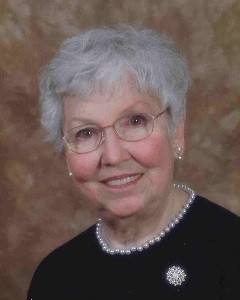 Service Information
Evelyn McGrand, age 78, of Hutchinson passed away on Sunday, February 14th at the Hutchinson Health Hospital.
Funeral Services will be Friday, February 19th, at 1:00 P.M., at Christ Lutheran Church in Preston, MN with interment in the Carimona Cemetery in Preston.
Visitation will be Thursday, February 18th, from 6:00-8:00 P.M. at the Dobratz-Hantge Funeral Chapel in Hutchinson and will continue one hour prior to the service at the church.
Visitation/Gathering
Dobratz-Hantge Chapel
899 Highway 15 South
Hutchinson, MN
Website:hantge.com
Funeral Chapel
Dobratz-Hantge Funeral Chapel
899 Highway 15 South
Hutchinson, MN 55350
Phone:(320) 587-2128
Obituary
Evelyn Elizabeth McGrand was born on December 11, 1937, in Preston, Minnesota.  She was the daughter of August and Ione (Drummond) Ristau. She was baptized as an infant and was later confirmed in the Christian Faith at St. Paul's Lutheran Church in Preston. Evelyn grew up on a farm in Carimona Township, Fillmore County, Minnesota, and received her elementary education in her home area.  She was a graduate of the Preston High School Class of 1955.  After graduation she worked at Dayton's Department Store in Rochester, Minnesota.
On September 12, 1959, Evelyn was united in marriage to Phillip McGrand.  This marriage was blessed with five children, Rochelle, Bradley, Shawne, Hally and Rochelle's son Justin.  Evelyn and Phillip later divorced.
In 1972, Evelyn, and her family moved to Pelican Rapids, Minnesota, where she held employment as  a real estate agent and also worked at the Townmart Station as well as  working at several other businesses in the area.  She was a hard worker and often worked several jobs at one time. Evelyn spent many years as a 4-H Leader in Pelican Rapids.  After she retired, Evelyn moved to Hutchinson, Minnesota. 
Evelyn enjoyed teaching Sunday School and attending Ladies Circle meetings at Trinity Lutheran Church in Pelican Rapids.
She also enjoyed sketching and painting ceramics.  She loved playing cards and gardening.  Evelyn had a special knack for remembering birthdays and special occasions and always sent cards.  She cherished the time she spent with her children and grandchildren.
Evelyn passed away on Sunday, February 14, 2016, at the Hutchinson Health Hospital in Hutchison, Minnesota, at the age of 78 years.
She will be dearly missed.
Evelyn is survived by her:
Children, Bradley McGrand of Pelican Rapids, MN,
                  Shawne Johnson and her husband, Trent of Hutchinson, MN,
                  Hally McGrand of Litchfield, MN;
                 Justin McGrand and his fiancée, Christa Lavey of Fargo, ND;
Grandchildren, Dana Johnson, Drew Johnson, Sloan Saba, Ryder McGrand and Lincoln McGrand;
Brothers, Vernon Ristau and his wife, Kay of Preston, MN,
                  Ervin Ristau and his wife, Judy of Preston, MN;
Sister-In-Law, Donna Ristau of Preston, MN;
Nieces, Nephews, many other relatives and friends.
Evelyn is preceded in death by her Daughter, Rochelle "Shelly" McGrand; Parents, August and Ione Ristau;
Brothers,  Arnold Ristau, Kenneth Ristau, Paul Ristau, Arthur Ristau, Russel Ristau; Sisters, Esther Conlan, Ione Carstensen; Sisters-In-Law, Barb Ristau, Ardith Ristau, Rita Ristau; Brothers-In-Law, Kenneth Conlan and Paul Carstensen.