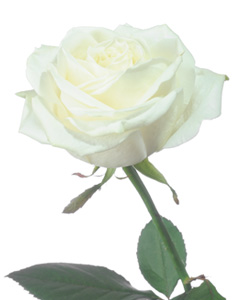 Service Information
Ferdinand "Fred" Kiecker age 90, of Bird Island, passed away Saturday, December 26th, 2015, at the Renville County Community Residence in Bird Island.
Memorial Service will be Thursday, December 31st, 11:00 A.M. at Emanuel Lutheran Church, Wellington Township, Renville County, with interment in the church cemetery.
Gathering of Family and Friends will be one hour prior to the service at the church on Thursday.
Visitation/Gathering
Emanuel Lutheran Church - Wellington Township
68364 CR 27
Fairfax, MN
Service
Emanuel Lutheran Church - Wellington Township
68364 CR 27
Fairfax, MN
Funeral Chapel
Hauser-Hantge Funeral Chapel
601 South Park Street
Fairfax, MN 55332
Phone:(507) 426-7274
Cemetery
Emanuel Lutheran Cemetery (Wellington Twp)
68364 C.R. 27, Fairfax, MN 55332
Fairfax, MN
Obituary
Fred Kiecker was born April 12, 1925, on a farm in Arlington Township, to Richard and Mary Kiecker. He lived with his family near Fairfax until October 1965 when he moved to Faribault State Hospital where he resided until 1977. He lived in Norwood until 1979, then in Revere, Minnesota, from 1979 until 1996. Next he lived in Adult Foster Care homes in Willmar until August 1999 when he moved to the Renville County Community Residences ICF home in Bird Island where he resided for his last 16 years. He was employed by ACTS in Olivia.
Fred enjoyed looking at magazines, especially those with farming scenes, birds, flowers and natural themes. He loved to sit on the front deck and watch traffic and people go by. Fred was always willing to go shopping and out to eat. When riding in a vehicle he would wave at every car he met. He was usually very friendly to staff. He enjoyed watching TV, especially old movies and family shows. He liked music and enjoyed Jesus Cares visitors and others who would come to perform. He liked going to concerts at St. Mary's and St. Al's. Fred liked being read to, especially from his Bible story book. He enjoyed having his own room where he could relax in his chair, watch TV and look at his magazines.
He will be missed by all the staff at his home and at ACTS.
Fred is survived by Nieces, Nephews, other relatives and friends.
Fred was preceded in death by his Parents, Richard and Mary Kiecker; Sisters, Alphia and Meta Kiecker, and Brothers, Julius, Thorwald, Lawrence and Richard Kiecker.