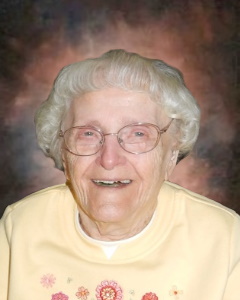 Service Information
Florence G. Hieb, age 96, of Buffalo Lake, Minnesota, passed away on Wednesday, August 31, 2022, at Buffalo Lake Health Care Center in Buffalo Lake.
Graveside Service will be held Wednesday, September 7, 2022, at 11:00 A.M. at Zion Evangelical Cemetery in Buffalo Lake, Minnesota.
Funeral Chapel
Hughes-Hantge Funeral Chapel
311 Main Street S.
Hector, MN 55342
Phone:(320) 848-6297
Cemetery
Zion Evangelical Cemetery (Preston Lake Twp)
Renville County, Preston Lake Township
Buffalo Lake, MN
Renville
Obituary
Florence Gustie Hieb was born on October 24, 1925 on her family farm in Buffalo Lake, MN. She was the daughter of Arthur and Gustie (Ewert) Schiro. Florence was baptized as an infant and was later confirmed in her faith as a youth. Florence received her education in Clarissa, MN through the 8th grade. Florence was a member of Zion United Methodist Church in Buffalo Lake.
On December 7, 1950, Florence was united in marriage to Adolph Hieb in Clarissa, MN. Florence and Adolph resided in Sauk Center, North Dakota and Buffalo Lake during their married life. They shared 44 years of marriage until he passed away on August 12, 1995 at the age of 73.
Florence was a caring and loving person and this type of personality was perfect for her career of a Nursing Assistant at Buffalo Lake Healthcare Center for over 17 years. Those who worked with her knew her as a dedicated, loyal and conscientious employee who took pride in the work that she did each day. Each resident that she cared for benefitted from her special touch and kind manner that she treated them with. Florence's co-workers always enjoyed working with her. Florence was such a dedicated employee that she often talked about the times she walked to work in snowstorms and climbed over snow piles to get into the front door. If Florence was scheduled for a shift at the nursing home, she made it her priority to get there and do the important work that she did each day. Florence retired from BLHCC in 1985.
After Adolph passed away, Florence moved to Park Towers in Hutchinson where she had many friends and enjoyed her time visiting, shopping and going out to eat. Although she enjoyed her time in Hutchinson, when it came time to transition to a nursing home, Florence knew she wanted to return to Buffalo Lake Healthcare Center because it felt like "home" to her. Florence moved into BLHCC as a resident on September 22, 2010.
Florence was talented and gifted at many things at BLHCC and when she wasn't busy playing Bingo, attending worship, enjoying musical entertainment or packing Food for Kidz, Florence was in her room working on one of her many crocheting projects, doing a puzzle, coloring or reading inspirational books. Florence crocheted many baby blankets, dishtowels, scarves and potholders over the years and gave them away to staff, volunteers and residents. She earned many Blue Ribbons at the Renville County Fair for her fine workmanship and she was very proud to display them in her room at BLHCC. Florence loved her Hutchinson Leader and awaited it anxiously each week so she could read it cover to cover. Some of Florence's favorite things were potato pancakes, rain, snow, fishing and snacks! Florence loved a beautiful sunny day but also appreciated the rain in the summer and snow in the winter for the precipitation. Florence knew that in order to grow healthy and strong crops, "We can't have sunshine all the time."
Florence's siblings included Orville, Oliver, Orin and Irene. Orville died at the age of 15, Oliver at age 35, Orin at age 78 and Irene at age 5. Florence was very close to her brother, Orin, until he passed away in 2008. Since Florence's parents, siblings and husband had all been gone for many years before she returned to BLHCC to live, she often stated that she was "all alone in this world" but this couldn't have been further from the truth. Florence was a loved and cherished resident at BLHCC where she had many residents, families, volunteers and staff who cared for her like their own family and she felt the same about them. Florence was a blessing to all who came in contact with her. She had a strong faith and these beliefs helped to carry her through both the good and difficult times in her life. Her favorite hymns were "One Day at a Time," "What a Friend We Have in Jesus" and "Nearer My God to Thee." Florence was loved by all during her time at BLHCC and will be missed dearly by many.
Florence passed away on Wednesday, August 31, 2022 at Buffalo Lake Healthcare Center at the age of 96.
Blessed be her sweet memory.
Florence was preceded in death by her parents, Arthur and Gustie Schiro, husband, Adolph Hieb, and siblings, Orville, Oliver, Orin and Irene.