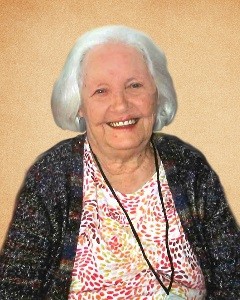 Service Information
Floretta Hunsicker, age 87, of Hutchinson, Minnesota, passed away on Sunday, January 15, 2017 at Cedar Crest Estates in Cosmos.
Funeral Service will be Wednesday, January 18th, 2017, at 1:00 P.M. at the Dobratz-Hantge Funeral Chapel in Hutchinson with interment in the Oakland Cemetery in Hutchinson.
Visitation will be two hours prior to the service on Wednesday at the Funeral Chapel.
Visitation/Gathering
Dobratz-Hantge Chapel
899 Highway 15 South
Hutchinson, MN
Website:hantge.com
Service
Dobratz-Hantge Chapel
899 Highway 15 South
Hutchinson, MN
Website:hantge.com
Funeral Chapel
Dobratz-Hantge Funeral Chapel
899 Highway 15 South
Hutchinson, MN 55350
Phone:(320) 587-2128
Cemetery
Oakland Cemetery
805 Hwy 15 South
Hutchinson, MN
Obituary
Floretta Hunsicker was born on February 7, 1929, in Wewoka, Oklahoma. She was the daughter of James and Flora (Hurd) Wagner.  She received her education in Shawnee, Oklahoma.
Floretta was a homemaker and enjoyed raising her three daughters.  She was also a Nurse's Aide and worked at the Rebold Manor in Okmulgee, Oklahoma until her retirement in 2006.  Floretta later moved to Hutchinson in the spring of 2006.
Floretta enjoyed playing bingo even though she never won the $1,000.00 dollar jackpot.  She also enjoyed playing cards.  Floretta loved her cat, Precious, and would talk things over with her.  Precious made the decisions for the two of them.  Floretta watched the weather closely and would call her family every day to give them the weather report and even if it was a blizzard outside she would say, "It's a lovely day outside."  She especially enjoyed spending time with her family, grandchildren, great grandchildren and friends.
When Floretta needed help with her daily care she became a resident at Cedar Crest Estate in Cosmos on June 15, 2012.  She called Cedar Crest home; she loved where she lived and the people that took care of her.  Floretta passed away there on Sunday, January 15, 2017, at the age of 87 years.
Blessed be her memory.
Floretta is survived by her:
Daughters,  Janet Urban and her husband, Greg of Hutchinson, MN,
                      Barbara Hollaway and her husband, Ronald of Maumelle, AR;
Son In-Law, Paul Hill of Owasso, OK;
Grandchildren, Bethany Ashlock, Lacey Woodring, Chris Fuller, Lisa Yee, Robert Urban;
Great Grandchildren, Abigail Kubien, Ella Ashlock, Bryan Urban, Nick Urban, Brittany Urban;
Many other relatives and friends.
Floretta is preceded in death by her Parents, James and Flora Wagner; Daughter, Beverly Hill; Brother, Dewey Wagner.