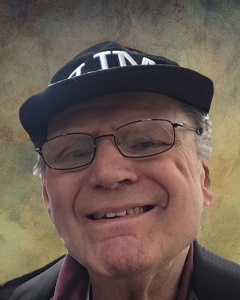 Service Information
Frank H. Broderius, age 84, of Hutchinson, Minnesota, passed away Thursday, February 10, 2022, at the Ebeneezer Care center in Minneapolis, Minnesota.
Graveside Service will be held on Tuesday, June 21, 2022, at 4:30 P.M. at Hector City Cemetery.
Funeral Chapel
Hughes-Hantge Funeral Chapel
311 Main Street S.
Hector, MN 55342
Phone:(320) 848-6297
Cemetery
Hector City Cemetery
Renville County, Hector Township, Section 32
Hector, MN
Obituary
Frank Howard Broderius was born on March 7, 1937, in Hutchinson, Minnesota. He was the son of Frank Henry Broderius and Florence Wilhelmine Braun. Frank was born deaf and received special schooling. His first education was at a special Lutheran school for the deaf in Detroit, Michigan, in 1942, followed by elementary and secondary schooling at the residential school, Minnesota School for the Deaf, in Faribault, Minnesota. While in high school he took part in football and track, was secretary of his senior class, treasurer of the Boy's Athletic Association, and secretary and treasurer of the Luther League of the Ephphatha church. After graduation from high school in 1957, he attended Kendall Green preparatory school in association with Gallaudet University in Washington D.C.
Frank's first full-time employment was in 1959 with J.C. Penny regional office in Minneapolis, Minnesota, where he worked in data processing. In 1977, he began working at the Veteran's Hospital in Fort Snelling. He received many recognitions and honors including Employee of the Year by the Department of Veteran's Affairs, Minnesota Council. Frank retired from Federal Service in 1999 after 22 years of service.
Frank enjoyed traveling, visiting most major cities in the U.S. and Canada. He also visited his ancestral homeland of Schleswig-Holstein, Germany and Russia including Moscow and St. Petersburg.
Frank passed away on Thursday, February 10, 2022, at Ebeneezer Care Center in Minneapolis, Minnesota, at the age of 84 years.
Blessed be his memory.
Frank is survived by his:
Brother, Dr. Bruce Broderius and his wife, Kay of Greeley, CO;
Nephews, Dr. Albert Northcutt and his wife, Martha of Windham, NH,
J.D Broderius and his wife, Barbara of Greeley, CO;
Niece, Caroline Greene and her husband, Steve of Dover, DE;
Great Nephews, Alexander, Jacob, Spencer, William;
Great Nieces, Madalyn, Audrey, Clara, Kathryn;
Great-Great Nephews, Mateo, Callen;
Great-Great Nieces, Lyla, Nicolina;
Many other cousins and friends.
Frank is preceded in death by his Parents, Frank and Florence Broderius; Sister, Lyla Lee Northcutt and her husband, Orville; Sister-in-law, Shirley Broderius.