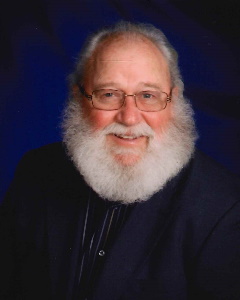 Service Information
Gary L. Hoffman, age 77, of Hutchinson, Minnesota, passed away on Wednesday, June 15, 2022, at his residence.
Memorial Service will be held on Monday, June 20, 2022 at 10:00 A.M. at Faith Lutheran Church in Hutchinson with interment in Oakland Cemetery in Hutchinson.
Visitation will be held Sunday, June 19, 2022, from 4:00 - 7:00 P.M. and will continue one hour prior to the service ALL at Faith Lutheran Church.
Military Honors by the Hutchinson Memorial Rifle Squad.
Memorial are preferred.
Visitation/Gathering
Faith Lutheran Church
335 Main Street S
Hutchinson, MN
Service
Faith Lutheran Church
335 Main Street S
Hutchinson, MN
Funeral Chapel
Dobratz-Hantge Funeral Chapel
899 Highway 15 South
Hutchinson, MN 55350
Phone:(320) 587-2128
Cemetery
Oakland Cemetery
805 Hwy 15 South
Hutchinson, MN
Obituary
Gary Lee Hoffman was born on November 2, 1944, in Corpus Christi, Texas. He was the son of Herbert and Emma (Korson) Hoffman. Gary was baptized as an infant and later confirmed in his faith as a youth at St. Paul's Lutheran Church in Stewart, Minnesota. He received his education in Hutchinson, Minnesota, and was a graduate with the Hutchinson High School class of 1962.
Gary entered active military service in the United States Navy on August 15, 1962, at Minneapolis, Minnesota and served his country during the Vietnam War Era. He received an Honorable Discharge on March 1, 1966, at Heavy Attack Squadron FOUR, and achieved the rank of PRAN (Airman, Parachute Rigger Striker). He was also a member of the Blue Jackets Choir.
On May 14, 1966, Gary was united in marriage to Lois C. Peterson at Faith Lutheran Church in Hutchinson. This marriage was blessed with four children, Dustin, Jason, Kristin, and Brandon. Gary and Lois resided in Hutchinson. They shared 56 years of marriage.
Gary was employed as a cabinet maker for Goebel Fixture Company in Hutchinson, as well as a real estate agent with Fahey and Edina. He was also a cook at The Hutch Café and The Straw Hat in Buffalo Lake. He retired in 2010. Gary was a dedicated member of Faith Lutheran Church, he served as a council member, president, reader, Choir Member and was part of their Senior Task Force. He was also dedicated to his community where he was a 4-H Club Leader, Hutchinson Ambassador, Chamber Member, Nicollet Conservation Club Member, Choristers Chorus and an announcer for the McLeod County Demolition Derby. He was a member of the Hutchinson Theater Club, Hutchinson Drift Riders Snowmobile Club, Hutchinson VFW Post #906 and Hutchinson American Legion Post #96.
Gary enjoyed camping, fishing and water sports, especially at Nelson's Cabin, Cross Lake and Miltona. He also enjoyed drawing, oil painting, singing, dancing at Nan and Dad's Studio and finding a new costume to wear to each family holiday. Gary had a love for spreading the holiday cheer during the Christmas season as Santa Claus for 45 years. He also loved spending time with his family, grandchildren, pets and friends.
Gary passed away on Wednesday, June 15, 2022, at his residence, at the age of 77 years.
Blessed be his memory.
Gary is survived by his:
Wife, Lois Hoffman of Hutchinson, MN;
Children, Dustin Hoffman and his wife, Patricia of Houston, TX,
Jason Hoffman and his girlfriend, Lyna Baggenstoss of Nicollet, MN,
Kristin Gores and her husband, Darren of Hutchinson, MN,
Brandon Hoffman and his wife, Lindsey of Hutchinson, MN;
Grandchildren, Alexander and Benjamin Hoffman, Mia Folger, Kacie and Annie Gores, Madeline and Hannah Hoffman;
Sister, Nancy Schultz of Winona, MN;
Sisters-in-law, LaVonne Kaufmann,
Muriel and her husband, Harold VonBerg;
Many other relatives and friends.
Gary is preceded in death by his Parents, Herbert and Emma Hoffman; Brother-in-law, Joseph Schultz, Lloyd and Loretta Peterson, Omar and Edith Peterson, Duane and Marcella Peterson, Lowel and Barb Peterson and Hillard Kaufman.