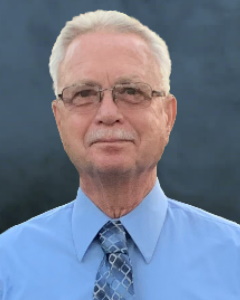 Service Information
Gary "Wiener" Vogt, age 72, husband of Karen, of Glencoe, Minnesota, passed away Monday, October 3, 2022, in Glencoe.
Private Memorial Service will be held at First Evangelical Lutheran Church in Glencoe, Minnesota, with interment in the church cemetery.
Public Celebration Of Life will be held Monday, October 10, 2022, from 3:00 – 7:00 P.M. at the Glencoe City Center (South Grand Ballroom), in Glencoe, Minnesota.
Military Honors by the Glencoe Military Honor Guard.
In lieu of flowers, memorials preferred to the Glencoe Sportsmen's Club Animal Sanctuary. (1602 Knight Avenue, Glencoe, Minnesota 55336)
Service
First Evangelical Lutheran Church
925 13th Street E
Glencoe, MN
Funeral Chapel
Johnson-McBride Funeral Chapel
1222 Hennepin Avenue
Glencoe, MN 55336
Phone:(320) 864-3737
Cemetery
First Lutheran Cemetery (Glencoe)
Glencoe, MN
Obituary
Gary "Wiener" Lester Vogt was born on July 8, 1950, in Glencoe, Minnesota. He was the son of Lester and Caroline (Voigt) Vogt. Gary was baptized as an infant on August 6, 1950, by Pastor Alfred Streufert and was later confirmed in his faith as a youth on March 22, 1964, by Pastor R.F. Meissner, both at First Evangelical Lutheran Church in Glencoe. He received his education in Glencoe, Minnesota, and graduated with the Glencoe High School class of 1968.
On August 21, 1968, Gary entered active military service and served the United States Navy. Gary received the National Defense Service Medal, the Vietnam Service Medal with one bronze star, the Vietnam Campaign Medal with device, and the Armed Forces Expeditionary Medal. He received an Honorable Discharge on August 11, 1970.
On April 8, 1972, Gary was united in marriage to Karen Knop at First Evangelical Lutheran Church by Pastor M.S. Pohl in Glencoe, Minnesota. After their marriage, the couple resided in Glencoe. Gary was a long-time employee at the local grocery store in town as well as employed by Lang's Meat Market. Gary was also employed at the Glencoe City EMT services for a number of years. Most recently, Gary was employed at Brick House Meats LLC in Gaylord, Minnesota, for 2 years. Gary and Karen were blessed with two children, Michael and Christina. They shared just over 50 years of marriage.
Gary was a very active member of the Glencoe VFW, serving as the Commander for 9 years. He served as the treasurer for the Glencoe Sportsmen's Club and helped care for the animals at the sanctuary. Gary served on the Glencoe Fire department for 20 years, he held the role of Chief for 8 of those years. He also served on the Glencoe City Cemetery board.
Gary valued serving his community and was well known for his sense of humor. He had good jokes and bad jokes but was never without a joke. He was dedicated to his job, and the people he worked with. Gary also enjoyed cooking, baking and grilling for the community, family and friends. The only thing he treasured more than community, was his family. His wife, kids, grandkids and family meant the world to him. He had fun preparing for the races with Mike and going to watch them. He really enjoyed talking to his friends about the races. He liked to travel to see Jeff, Tina, Madilyn and Jonah. He adored his grandkids and they adored him. He had a special relationship with his grand dogs. He gave the very best bear hugs. Gary always had a smile or smirk on his face and a twinkle in his eye. He was loyal, generous, devoted and full of life. Gary was one of a kind.
Gary passed away on Monday, October 3, 2022, at the age of 72 years. Blessed be his memory.
Gary is survived by his:
Wife, Karen Vogt of Glencoe, MN;
Children, Mike Vogt of New Auburn, MN,
                Tina Weiseman and her husband, Jeff of Columbia, Maryland;
Grandchildren, Madilyn and Jonah Weiseman;
Sister, Judy Henke and her husband, Butch;
Brother, Kevin Vogt and his wife, Audrey;
Sister-in-law, Hollie Vogt and her fiancé, Steve;
Brothers-in-law, Ron Knop and his wife, Sharon, and Dennis Gens;
Aunt, uncle, nieces, nephews, other relatives and many friends.
Gary was preceded in death by his Parents, Lester and Caroline Vogt; Brother, Tom Vogt; Granddaughter, Ava Weiseman.