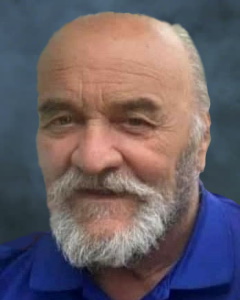 Service Information
Gerald M. Shriver, age 72, husband of Sheila, of Norwood Young America, Minnesota, passed away Friday, July 22, 2022, at Methodist Hospital in St. Louis Park, Minnesota.
Family Services will be held at a later date.
Please send memorials to:  Sheila Shriver at 623 W. Elm Street Norwood, MN 55368
Funeral Chapel
Paul-McBride Funeral Chapel
218 Hill Street W
Norwood - Young America, MN 55368
Phone:(952) 467-3281
Obituary
Gerald Michael Shriver was born on July 16, 1950, in Watertown, South Dakota. He was the son of Edward and Lucille (Davino) Shriver. Jerry was baptized as an infant and later confirmed in his faith as a youth.  He received his education and graduated from Minnetonka High School in Minnetonka, Minnesota.
On February 14, 1983, Jerry was united in marriage to Sheila Smith in Minneapolis, Minnesota. Their marriage was blessed with 3 children, Katy, Serena, and Amanda. Jerry and Sheila resided in Minneapolis and then moved the family to Norwood, Minnesota. They shared almost 40 years of marriage together.
Jerry worked for the Union Pacific Railroad as a conductor/brakeman for 22 years until his retirement in June of 2000.
Jerry loved to create art. He used all kinds of household items to make intricate and colorful sculptures. Each sculpture he made was inspired by a life lesson he wanted to pass on. He also found joy in landscaping and gardening. He continued to carry the torch and stay true to his nickname, "The Music Man," but keeping up with the latest and greatest musicians of the time.
Jerry passed away peacefully, on Friday, July 22, 2022, surrounded by his loving wife and 3 daughters, at the Methodist Hospital in St. Louis Park, at the age of 72 years. Blessed be his memory.
Jerry is survived by his:
Wife, Sheila Shriver of Norwood, MN;
Daughters, Katy Leach and her husband, Tim of Crystal, MN,
                      Serena Witt and her husband, Jeremy of Belle Plaine, MN,
                     Amanda Shriver of Waconia, MN;
Grandchildren, Jordan Shriver, Dylan Leach, Justin Witt, and Emery Leach;
Siblings, Annie Shriver of St. Paul, MN,
                Chris Shriver of Coon Rapids, MN;
Many other nieces, nephews, other relatives, and dear friends.
Jerry is preceded in death by his Parents, Edward and Lucille Shriver; Siblings, Mary Wilaby, Peggy Shriver.