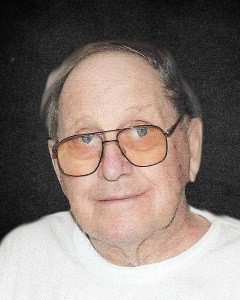 Service Information
Glenn Orville Moe, age 83, of Hutchinson passed away Monday, January 16, 2017, at Cedar Crest Estates in Cosmos.
Memorial Services will be held Thursday, January 19, 2017, at 11:00 A.M. at the Dobratz-Hantge Funeral Chapel in Hutchinson, with spring interment.
Gathering of Family and Friends will be held one hour prior to the service at the Funeral Chapel.
Visitation/Gathering
Dobratz-Hantge Chapel
899 Highway 15 South
Hutchinson, MN
Website:hantge.com
Service
Dobratz-Hantge Chapel
899 Highway 15 South
Hutchinson, MN
Website:hantge.com
Funeral Chapel
Dobratz-Hantge Funeral Chapel
899 Highway 15 South
Hutchinson, MN 55350
Phone:(320) 587-2128
Obituary
Glenn Orville Moe was born on March 7, 1933, in Mower County, Austin, Minnesota. He was the son of Oscar and Ruth (Leqve) Moe. Glenn was baptized as an infant on April 23, 1933, at his home in Austin, Minnesota and was later confirmed in his faith as a youth on June 6, 1948; at St. Olaf Lutheran Church in Austin. He received his education in Austin, at the Austin Public Schools through grade 8.
Glenn entered active military service in the United States Navy on October 25, 1951, in Minneapolis, Minnesota and served his country during the Korean and Vietnam War.  He received an Honorable Discharge on October 21, 1955, at U.S. Naval Station in Newport, Rhode Island, and earned a Good Conduct Medal, National Defense Service Medal, and Navy Occupation Service Medal.
On August 22, 1956, Glenn was united in marriage to Jeanette Stanley in Minneapolis, Minnesota. This marriage was blessed with two daughters, Donna and Vicki. Glenn and Jeanette resided in Minneapolis, and later moved to Inglewood, California, Waubay, South Dakota, back to Minneapolis in 1964, and then to Dassel in 1976. Glenn and Jeanette shared 39 years of marriage until Jeanette passed away in 1995. Glenn later moved to Prince of Peace in 2014.
Glenn was employed at World Wide Industries. He retired in 1995. Glenn was a member of the American Legion.
Glenn enjoyed fishing, woodworking, playing bingo, bowling, and dancing. He loved children and dogs. He especially enjoyed spending time with his family, grandchildren and friends.
Glenn passed away on Monday, January 16, 2017, at Cedar Crest of Cosmos, at the age of 83 years.
Blessed be his memory.
Glenn is survived by his:
Daughters, Donna Grochow and her husband, David, of Dassel, MN,
                     Vicki Danielson and her husband, Reid, of Dassel, MN;
Grandchildren, Brandon Grochow, Melanie Gross and her husband, Chris, Kyle Danielson and his wife, Meghan, Mickensi Larson and her                              husband, Nate, Jordan Danielson and his fiancé, Alex, Brent Danielson and his girlfriend, Taylor Youngbloom, Brooke                                    Danielson and her fiancé, Joel;
Great Grandchildren, Brayden Gross, Kinslee Gross, Landon Larson, Calen Larson, Allie Larson, and baby girl Danielson;
Siblings, Arvid Moe of UT,
                Bonnie Jorgenson and her husband, Nels, of Austin, MN,
                Lavonne Chenney of IA,
                Oscar Moe of CA,
                Elaine Rockers of Austin, MN;
Many other relatives and friends.
Glenn is preceded in death by his Parents, Oscar and Ruth (Leqve) Moe; Wife, Jeanette Moe; Siblings, Joretta Berg and Jerry Moe; and Infant Sister Greta Moe.