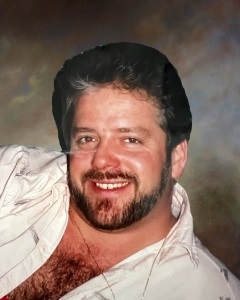 Service Information
Gregory Dias, age 62, of New Prague, Minnesota, passed away Monday, January 16, 2023, at Mayo Clinic Health System in Mankato, Minnesota.
Memorial Service will be Wednesday, January 25, 2023, 1:00 P.M. at First Evangelical Lutheran Church in Winthrop.
Visitation/Gathering
First Evangelical Lutheran Church
213 N Hennepin
Winthrop, MN
Service
First Evangelical Lutheran Church
213 N Hennepin
Winthrop, MN
Funeral Chapel
Dalin-Hantge Funeral Chapel
209 West Second Street
Winthrop, MN 55396
Phone:(507) 647-5326
Obituary
Gregory Scott Dias was born on February 10, 1960, in Cambridge, Massachusetts. He was the son of Roger and Jane (Geerer) Dias. Greg was baptized as an infant and was later confirmed in his faith as a youth. His family moved to Georgia where he continued his education. As a young man with big dreams, he left Georgia and headed toward West Palm Beach, Florida. While working alongside his uncle and cousin at heavy lift, at the Port of Palm Beach, Florida, he saved to further his education at the New York Institute of Art. In 1986, he opened his first 1-hour photo depot and portrait studio in Port St. Lucie, Florida. Greg and his family moved to Minnesota in 1996.
Gregory is survived by his:
Children,         Jennifer Dias,
                          Cory Dias,
                         Joshua Dias,
                        Angela Dias, and
                        Charles Dias;
3 Grandchildren;
Father, Roger Dias;
Siblings, Shaun Dias, Gary Dixon, Dorothy Dixon;
Nieces, nephews, other relatives and friends.
Gregory was preceded in death by his Mother, Jane Dixon; Stepfather, Gary Dixon; and Sister, Elizabeth Dias Wilson.