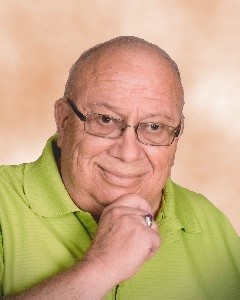 Service Information
Guy Robeck, age 67, of Gaylord passed away Wednesday, October 12, 2016, at his home in Gaylord.
Memorial Service will be Friday, October 28, 2016, 2:00 P.M. at Immanuel Lutheran Church in Gaylord with interment in the church cemetery. Military Honors by the Manthey-Asmus American Legion Post #433.
Gathering of Family and Friends will be one hour prior to the service.
Funeral Chapel
Egesdal Funeral Home
74 Main Avenue
Gaylord, MN 55334
Phone:(507) 237-2388
Obituary
Guy Leo Robeck was born on April 15, 1949, in Grace City, North Dakota. He was the adopted son of Clinton and Caroline (Haberlein) Robeck. Guy was baptized as an infant on June 12, 1949, and was later confirmed in his faith on April 7, 1963, at Immanuel Lutheran Church in Gaylord. He attended Gaylord High School and was a 1967 graduate.
On October 19, 1967, Guy entered active military service in the United States Air Force and served during the Vietnam War. Guy was Honorably Discharged on December 19, 1975.
Guy was employed as a security officer at the St. Peter State Hospital retiring in 2004.
Guy was a member of Immanuel Lutheran Church in Gaylord and the Minnesota Patriot Guard.
Guy enjoyed riding his motorcycle and listening to music.
Guy passed away on Wednesday, October 12, 2016, at his home in Gaylord at the age of 67 years. Blessed be his memory.
Guy is survived by his:
Daughter, Lisa Lynn;
Grandchildren, Alex, Brooke and Cody;
Other relatives and friends.
Guy was preceded in death by his Parents, Clinton and Caroline Robeck; and Daughter, Carol Lynn.